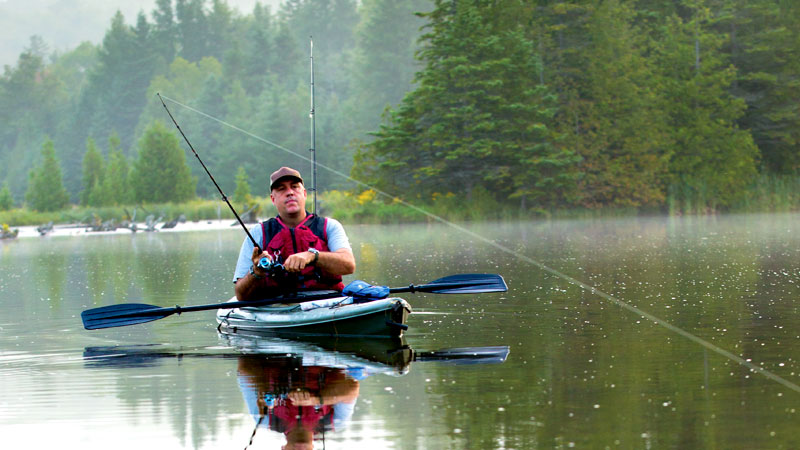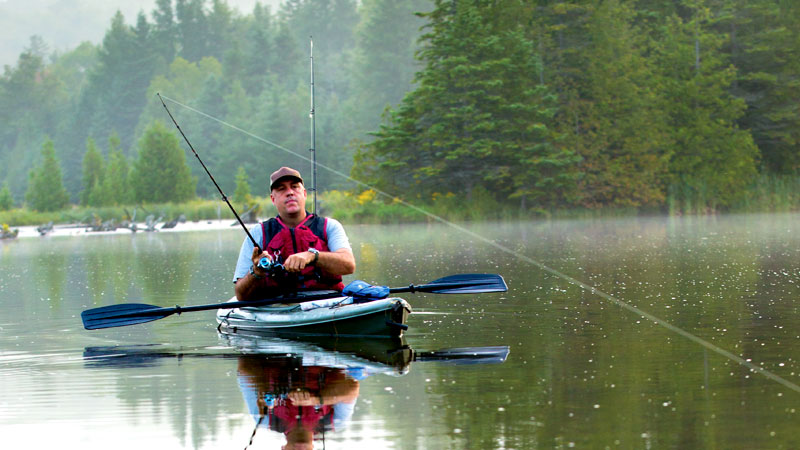 2018-06-01
Fishing in the Kennebec Valley
The clear waters of Maine's Kennebec Valley offers everything you could hope for in a fishery, more rivers, remote ponds, lakes, brooks, streams and waterfalls. Pristine trout and salmon waters, along with a healthy smallmouth bass fishery will keep you busy all season long.
The entire Kennebec Valley area is renowned for spectacular salmon and native brook trout fishing after the annual ice-out. Open water fishing begins April 1st and runs through October 1st. Area guides are in the know when it comes to where fish retire to as a result of managed water flows from various headwaters. To access the State of Maine Open Water Laws and Rules refer to Maine.gov.
Guides in the area offer half and full-day trips, either floating a drift boat, wading various streams and currents that hold fish, or trolling smelt imitations that originated in the area. Casting toward shore from the guide's boat or casting toward an ice-flow is a great way to pick up cruising fish. Some outfitters offer ice-fishing trips, while utilizing an ice shack to maintain warmth, serve breakfast and lunch, as well as provide a place to get out of the wind. Fishing for salmon, togue and splake make up the better part of your day.
Once the water temperatures begin to climb and stabilize, the smallmouth bass move to their spawning areas. The smallmouth fishery in this area of Maine is nothing short of amazing, with fish over several pounds being common. Smallmouth are known for their aerial antics, eagerness and willingness to savagely strike a surface lure or fly.
Maine's Kennebec Valley is proud to have nestled among its' waterways, Belgrade Lakes, Dead and Kennebec Rivers, Wyman Lake, Lake Wesserunsett, Indian Pond, Parlin Pond, Big Woods, Attean and Moxie Lake, as well as a whole host of other and lesser known streams and remote smaller ponds in a truly pristine setting.
So put the "Gone Fishin" sign out and head for welcoming hospitality and the natural beauty of the Kennebec Valley of Maine!
Article courtesy of C. Moxie Gore Outfitters