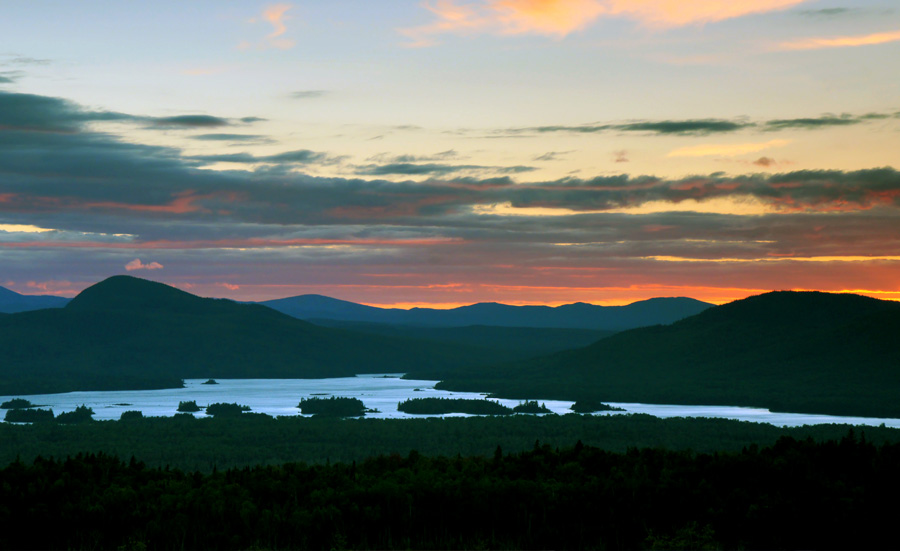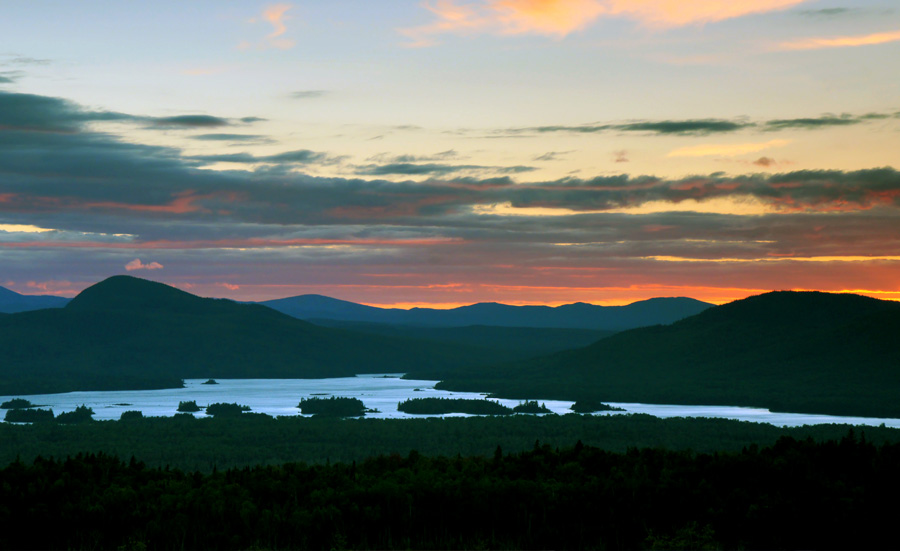 2017-09-19
Top 4 Scenic Drives
One of the best ways to cover the Kennebec Valley's nearly 5,000 square miles is by car, and whether you've come for world-class outdoor adventure on one of our rivers or just a quick weekend getaway to relax, you're bound to see some of our best sites from behind the wheel.
Old Canada Road National Scenic Byway
Maine's historical, industrial and economic past travels along Route 201, weaving a story through our cities and towns. Officially, the Byway begins in the hills above Skowhegan, where ME-43 meets US-201 and heads north to the international border with Canada. Unofficially, it began in the 1600s and continued through Maine's industrial boom years of the 20th century, providing the connective tissue for generations of French-Canadians living in Maine to this day.
Hint: Be sure to stop off in Skowhegan to see the Skowhegan Indian, by the Maine artist Bernard Langlais, in the Cumberland Farms parking lot on Madison Avenue.
Length: 78 Miles | Travel Time: 3 Hours | Learn more at OldCanadaRoad.org.
Scenic Lower Somerset
Proceed on Route 150 from Skowhegan to Athens; join Route 151 and at Mayfield, Corner turn left onto Route 16 to Bingham, then travel south on Route 201 all the way back to Skowhegan.
Hint: Stop in at Maine Maple Products in Madison and pick up some of that sweet, sweet treat to take back home with you.
Length: 60 Miles | Travel Time: 1 Hour, 15 Minutes
It Takes Moxie
Take Route 201N from Bingham to The Forks and turn right onto Lake Moxie Rd. Two miles down on the right will be a parking area for the trail to Moxie Falls. The easy hike is 1.2 miles total. Back on Route 201, head north to Jackman, with a right onto Route 6/15 to Rockwood and on to Greenville Center, then south to Route 16 at Abbot and back to Bingham.
Hint: Keep an eye out for moose as you head from Jackman to Rockwood, they tend to enjoy the salt along the roadside.
Length: 144 Miles | Travel Time: 3 Hours, 18 Minutes
Voyage International
Follow Route 201N from Skowhegan through to the Canadian border. Once in Canada, take Route 173, turn left on Route 269 and left again at Route 204 in St. Gideon. Follow Route 161 to Woburn, cross into the U.S. to Coburn Gore, follow Route 27 into Kingfield, turning onto Route 16 through Madison, and then head south on Route 201A back into Skowhegan.
Hint: Make sure to bring your passport, you will need it to cross back and forth across the border.
Length: 245 Miles | Travel Time: 5 Hours, 25 Minutes