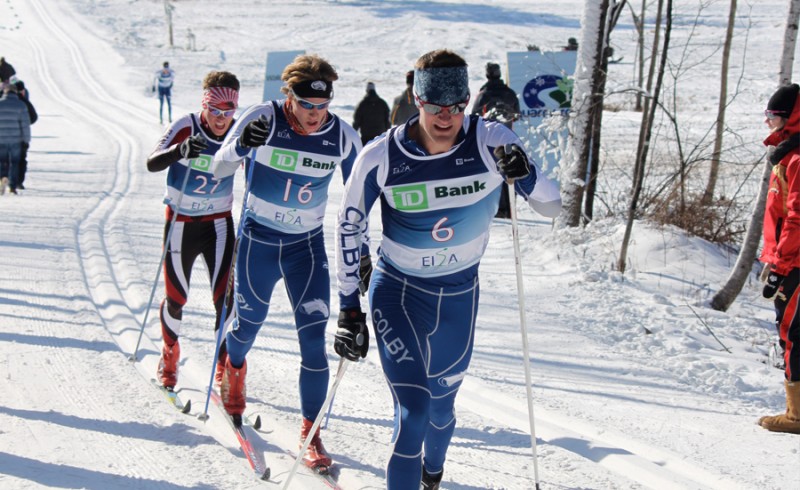 x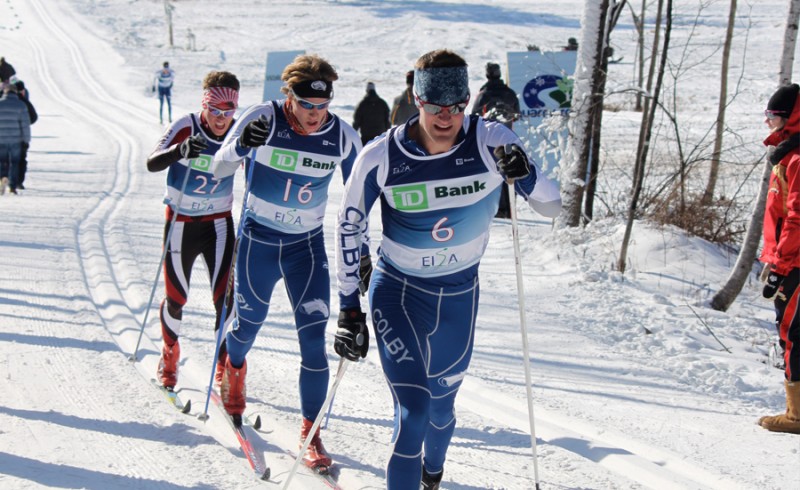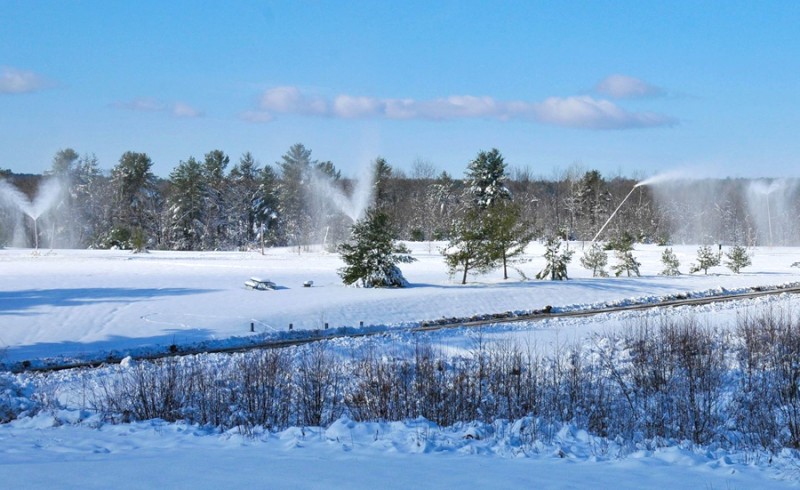 2017-12-08
Waterville's Quarry Road Trails
Quarry Road Trails in Waterville offer visitors winter fun and a world of outdoor recreation all year long.
The Quarry Road Recreation Area in Maine's Kennebec Valley city of Waterville offers outstanding opportunities for residents and visitors to many winter outdoor recreation activities like: cross-country skiing, snowshoeing, plus year-round recreational pursuits like walking/running, biking, and more. As a world-class groomed cross-country ski destination Quarry Road has rapidly grown in popularity as a prime destination for competitive winter Nordic skiing events, and for community events as well as leisure recreation.
A truly world-class Nordic skiing experience.
One of the world's leading Nordic trail designers and two-time Olympian, John Morton, has created an unrivalled trail network and world class cross-country competition loop set against an exceedingly beautiful central Maine woodland backdrop.
Snowmaking? Yes, snowmaking!
During the winter snowmaking is offered on 3 km of the 10 km (6 mi) total trails, a service unavailable anywhere else in the area. The ski trails have also been enhanced with gravel pathways for enjoyment warm weather. Volunteers from the community and Friends of Quarry Road are also further developing single-track trails for biking and snowshoeing.
The 200+ acre facility is owned by the City of Waterville and managed by the Waterville Parks & Recreation Department. Additionally, Friends of Quarry Road, a non-profit volunteer organization, works collaboratively with the City to maintain the four-season outdoor recreation area and to provide guidance, raise capital and assist in its operations, programs, and oversight. Enthusiastically supported by the community, the Quarry Road Recreation Area is a year-round hub of activity and catalyst for the local economy.
With the exception of the groomed ski trails, the area is open to the public free of charge; tax-deductible donations to maintain and grow the area and its capacity are gratefully accepted.
80 years of ups and downs for Quarry Road
The Quarry Road site, just minutes from the heart of Waterville, has attracted outdoor enthusiasts at least three times during the past 80 years. Beginning in the 1930's with a tow rope, the area became a hub of activity for local ski enthusiasts. The hill was closed during World War II, then re-opened by veterans and the Colby Outing Club in the late 1940's. It was a popular spot again in the late 60's/early 70's when operated by Colby College as a lighted ski area with limited snowmaking. The area closed again and was abandoned for a number of years but never forgotten by those who created lifelong memories at the site.
Then most recently in 2007, a small group of volunteers gathered to revive outdoor recreation once again at Quarry Road. Thanks to their efforts and the commitment of the City of Waterville, a year-round recreation area soon opened near the site of the old Colby ski slope along Messalonskee Stream.
This recreational facility is poised to become a first-class, four-season destination venue that is easily accessed by area residents and visitors from beyond Central Maine. The groundwork has been laid, both in history and in volunteer action of recent years, to reignite the longstanding love of outdoor recreation and winter sports in the Greater Waterville area. The area is now open throughout the year for people from all walks of life to explore and enjoy for generations to come.
For anyone who wishes to visit and enjoy all that Quarry Road offers, is located at 300 Quarry Road in Waterville (directions).