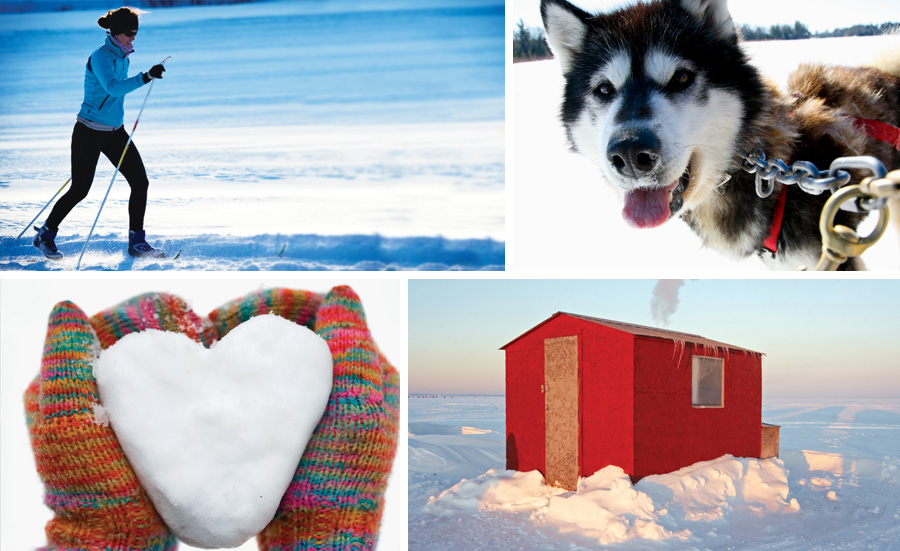 x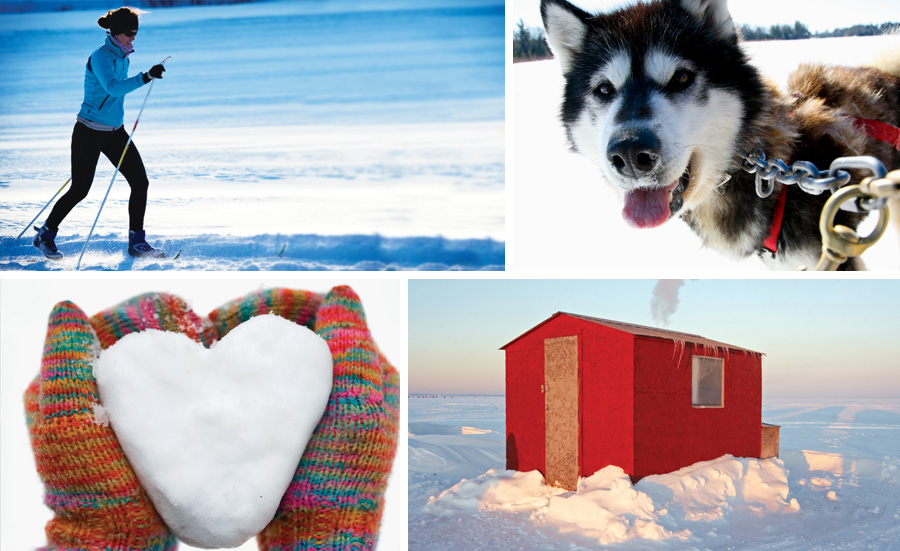 2018-01-16
Wintertime Fun in the Kennebec Valley
It feels appropriate that the snow is falling dizzily outside my office in downtown Skowhegan as I contemplate winter adventures here in the Kennebec Valley. They say we'll have eight inches before it's over—that will be a perfect, powdery start to a season of snowshoeing, skiing, skating, sledding, and snow tubing,
Whether you're looking for a full day of fun out in the snow or a quick activity to refresh your spirit, the Kennebec Valley has you covered.
On Sunday, Feb. 4, Viles Arboretum in Augusta will host a table tour. Ski, snowshoe, or walk the Outer Loop Trail, where gourmet food will be served at tables set up in the forest along the way. The tour ends at the Visitors' Center with hot beverages, wine, beer, music, and, according to those in the know, the best selection of desserts this side of the Mississippi. I'm sold. Tickets will be too—get them by calling 207-626-7989 or emailing info@vilesarboretum.org.
Upriver, Waterville's Quarry Road is an all-season destination that offers several winter events as well as plenty of cold-weather activities. On Saturday, Jan. 27, enjoy a Community Ski Free Day, open to everyone from first-time skiers (borrow equipment at the Welcome Center!) to seasoned veterans.
If skiing isn't your thing, you can explore Quarry Road's snowy woods along Messalonskee Stream on snowshoes, enjoy old-fashioned fun sledding down the old Colby ski hill, or even fat bike on groomed ski trails as long as the snow is hard-packed. What's fat biking, you say? I have to admit, it's new to me. A fat bike is an off-road bicycle with extra-wide tires—perfect for riding in the snow!
Travel north of Waterville to Pittsfield, a picturesque small town recently featured in Down East Magazine, and you'll find the family-friendlyPinnacle Ski Club. Don't miss the enchantment of skiing under the lights 6-8 p.m. Wednesdays and Fridays—or enjoy an afternoon of skiing fun on Saturdays and Sundays from noon to 4 p.m.
Next up is historic Skowhegan for even more winter-wonderland delights. Located on the Canaan/Skowhegan town line,Lake George Regional Park annually hosts a winter carnival on the first Saturday in February (Feb. 3 this year). Events typically include snow-sculpting demonstrations, an ice-fishing derby, a box sled derby, marshmallow roasting, and a chili cook-off. Lake George is also a perfect spot for skiing and snowshoeing, with groomed trails on the east side of the park.
Down the road from Lake George, you'll discover Eaton Mountain, a small, family-oriented winter resort. Hit the lower bowl for skiing and tubing, then stop at the ski lodge to warm up by the woodstove and enjoy a bite to eat at the full-service snack bar.
Just north of Skowhegan in the charming town ofMadison, you'll find the Lakewood Golf Course Ski and Snowshoe Trails. After the last golfer of the season yells "Fore!", the ski and snowshoe trails open for a magical winter experience.
There you have it—a sampling of some of the adventures awaiting you in the Kennebec Valley this winter. Enjoy this beautiful place solo, with some buddies, or with the family. And don't forget to cozy up afterward with a mug of steaming hot cocoa (from Jorgensen's, PopOnOvers, or The Bankery perhaps) and let the day's adventure take root in your memory.
Courtesy of Maria Landry, Main Street Skowhegan