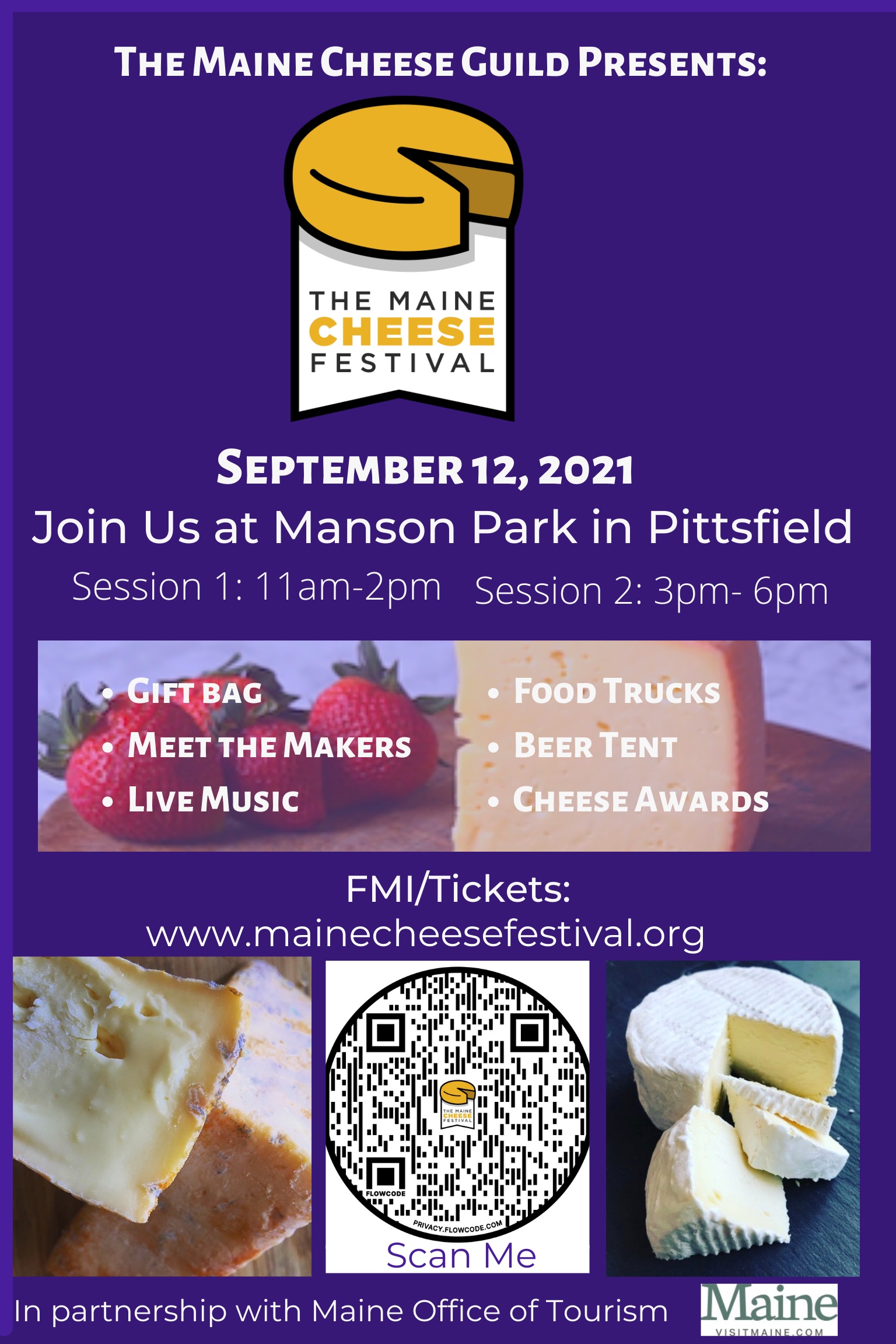 The Maine Cheese Festival is an annual, pivotal fundraiser for the Maine Cheese Guild. This event also serves to promote and celebrate Maine cheese, Maine cheesemakers, Maine dairy farmers and their beautiful, symbiotic relationship with Maine artisan food and drink producers.
The Maine Cheese Festival is an event for tasting, pairing, educating, and selling Maine products, with Maine cheeses always being the focal point. Manson Park in Pittsfield is a large and open park along the Sebasticook River- a beautiful setting for festival attendees to taste the vast array of superb Maine cheeses crafted from cow, goat, water buffalo and sheep milk. The festival is the largest gathering of Maine cheese makers in the state and a great opportunity to learn about the craft right from the makers. The festivities will include a Maine beer and wine garden, several food trucks, Maine artisan food vendors, educational demos, a dedicated stage for live music and, for the first time, live animals! The highlight of the day will be the inaugural Maine Cheese Competition and Awards, with the award ceremony live streamed from the music stage.
With assistance from the Maine Office of Tourism this year, the Maine Cheese Festival is sure to be one of Maine's most popular food-centric events- you don't want to miss it!