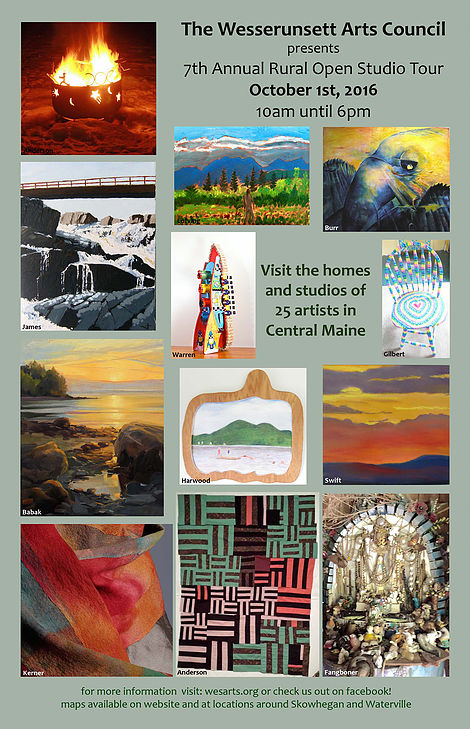 Open Studios was established in 2010 as a one-day event when people can meet and visit with local artists and experience the connection each artist has with her/his rural Maine setting. Due to growing popularity, this event now covers an entire weekend.
This year more than 20 studios in Central Maine are open for visitors. From Wellington to Canaan to Mercer, visitors are invited to explore the arts as well as the countryside, enjoying artworks including oil paintings, watercolors, pastels, landscapes, abstract images, still-lifes, furniture, felting, pottery, sculpture, and more. Work will be available for purchase, and refreshments will be offered at all studios.
For more information, including a printable tour map, see the Wesserunsett Arts Council's Open Studios website.