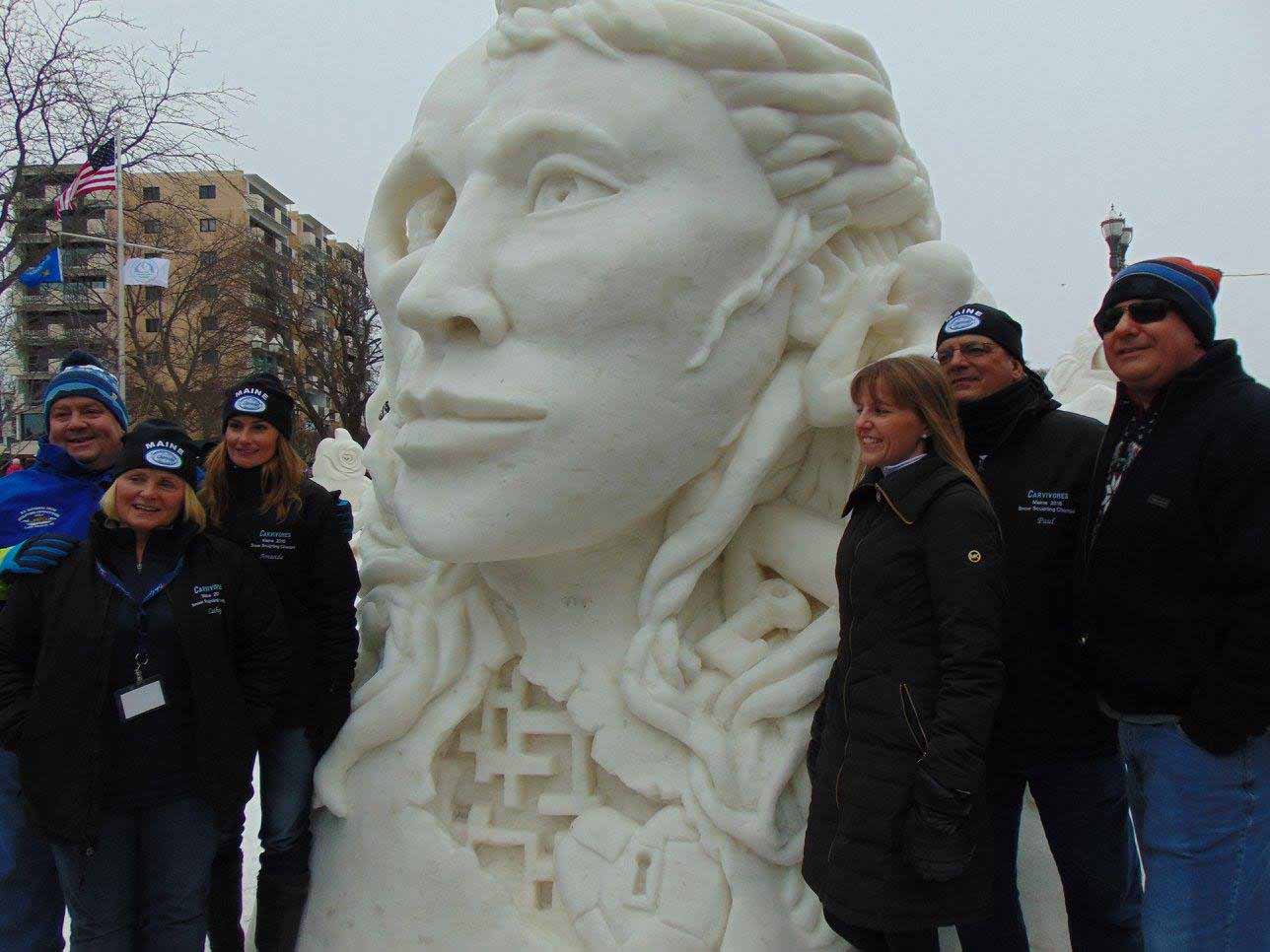 Join Waterville Creates! for Snow Sculpting in the Park with Amanda Bolduc and Cathy Thompson!
Learn from two amazing sculptors in Castonguay Square, outside the Common Street Arts building, from 1-5pm for free! These ladies are the winners of the National People's Choice Award at the Lake Geneva United States National Snow Sculpting Competition of 2017 and 3rd place overall winners.
Please wear toasty warm clothing -including snow pants and boots - to try out the snow sculpting with the community. We don't want anyone to get too cold! Visitors are welcome to come view the sculptures and talk to the artists, or you can just come to enjoy the fun!