About the Region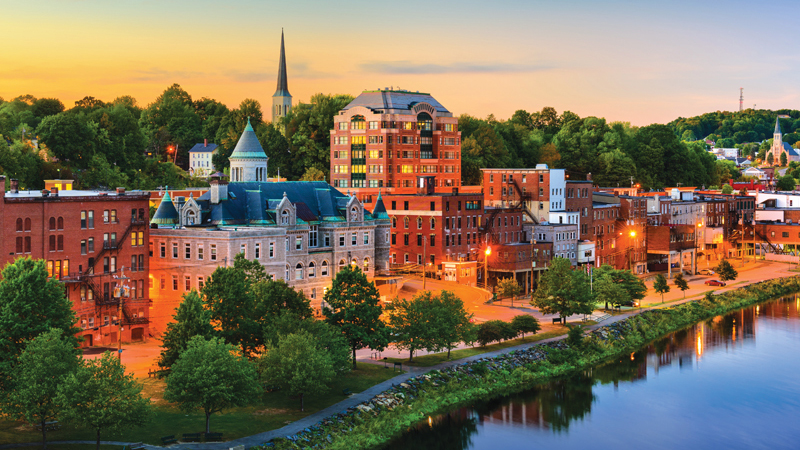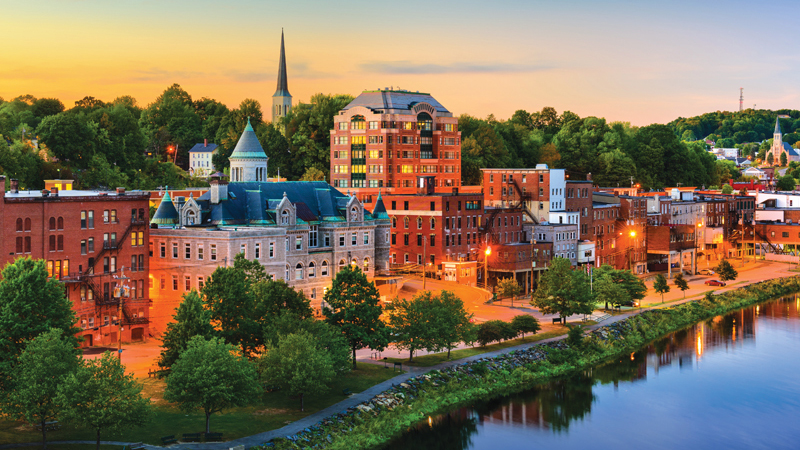 Legendary Adventures and Storied Main Streets
With more than 5,000 square miles of towns, rivers, trails, and roads, there's lots of ground to cover in Maine's Kennebec Valley. That's a plateful of classic diners, golden summer sunsets, countless adventures in the home of the original American sportsman, the best whoopie pies ever, and more than enough happy trails to wander all year long.
The Kennebec Valley—running from the region's southern towns of Winthrop and Gardiner to Jackman in the north bordered by Canada—is a place of long-established contrasts. Where plunging mountain waterfalls sit just up the river from towns that have elevated the idea of "small Maine town" to an art form.
Where Adventure Begins
This is a place where you can climb with the sunrise to the peaks of ancient mountains, or paddle beneath a full-moon across the mirror-still surface of a pond. Where you can cast your line into swift, cold waters and catch excitement, or thrill to the intoxicating rush of the longest stretch of whitewater in the East.
Here you can hike a segment of Appalachian Trail, even crossing the swiftly flowing Kennebec River by boat along the way. Each of these activities helped shape the modern American idea of adventure.
Today, Maine's Kennebec Valley offers limitless activities for visitors to experience: trips along age-old waterways, birding, moose safaris, hunting expeditions, mountain biking and hikes to awe-inspiring vistas like Moxie Falls (Maine's highest) and the Attean Overlook at sunset. At day's end, there are sporting camps, lodges, and even backwoods camping to offer you more than just a place to put your head.
Find it on Main Street
Roam into our downtowns and along Main Streets and you'll find that they are a near-perfect counterpoint to our wilder, wooded side. These are places where visitors will find events and festivals of all kinds. Museums packed with over three centuries of American treasures and theaters delivering performances to amuse and delight. Summertime is filled with brass band celebrations and gatherings of all shapes and sizes. Tidy downtowns, crowded fairgrounds, and great happenings all around the town. Memorable times to be had—along classic Main Streets or in distant and beautiful hamlets where families hand down vacation traditions from generation to generation.
The river, with its twists and turns through the valley, has long connected the towns and villages here, embodying the creative spirit they welcome all to share. Whether it be a day spent town-hopping and window-shopping or pondering sculpture and Shakespeare, in Maine's Kennebec Valley you can write your own story.