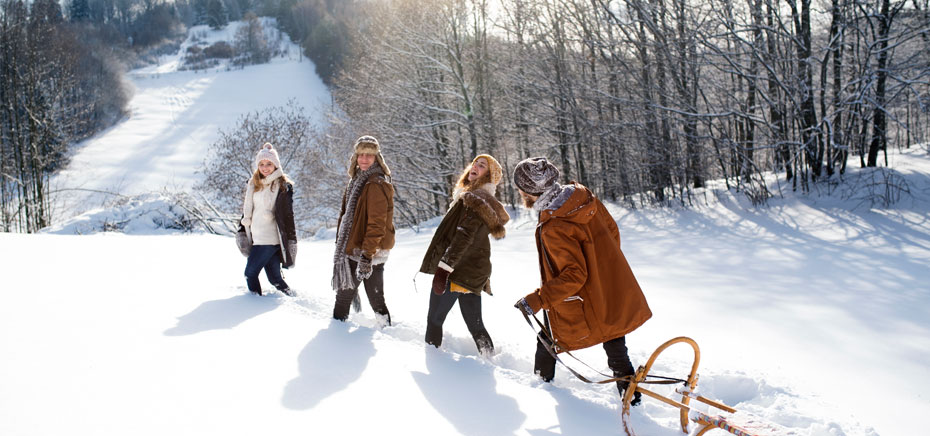 x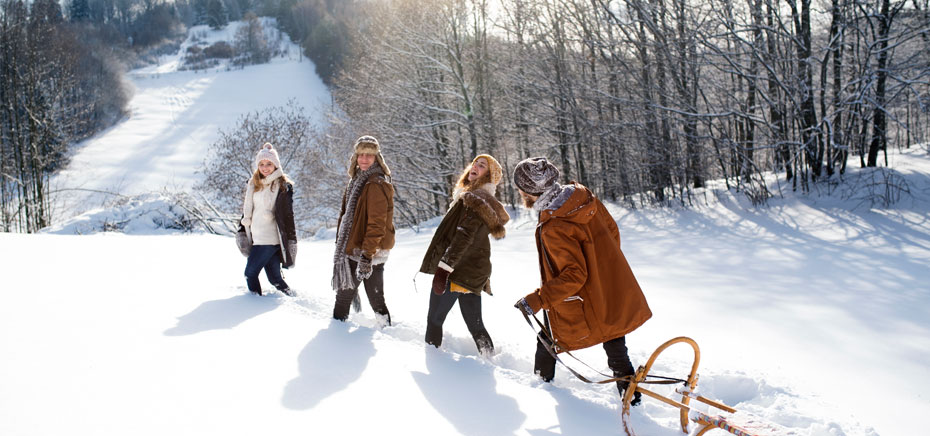 Easy Ways to Get Outdoors this Winter
There are so many ways to just slow down and enjoy an easygoing winter day in Maine's Kennebec Valley; here's a few favorites, or find some on your own.
Nordic Skiing (let the map be your guide for some of these places)
AUGUSTA: There's nothing quite like the soft swish of skis in the solitude of the woods. Now try doing it in the heart of the city at the Bond Brook Recreation Area, a 270-acre urban wilderness within Augusta's city limits, with five miles of neatly groomed Nordic ski trails. Also try Viles Arboretum.
WATERVILLE: Next try the in-town skier's treat that is Waterville's Quarry Road Trails, a network of exceptional natural beauty and variety created by a leading Nordic trail designer. Just perfect for a day out, there are even opportunities for snowshoeing.
This is the best cardio workout for wintertime accessible to almost anyone; under the moon, it's a walk into unparalleled peace.
BELGRADE: The best place to start may be the Belgrade Regional Conservation Alliance-preserved Kennebec Highlands—thousands of pristine acres with gorgeous views of wooded horizons and the Belgrade Lakes, accessible from a thoughtfully developed network of trails.
HINCKLEY: Check out the miles and miles of self-guided trails at the Good Will-Hinckley Nature Trails, starting behind the L.C. Bates Museum in Hinckley. The trails traverse a 2,540-acre campus through open fields.
Indoors or out there is nothing like the classic sport of ice skating, and the best thing about it here is that almost every community has its local outdoor skating spot; just ask around and you'll find that perfectly Maine winter scene—right out of a painting.
HALLOWELL: For indoor skating, the Maine Ice Vault in Hallowell provides the best recreation on ice for all levels, in a state-of-the-art facility with regulation-size rink.
This is a classic and quirky Maine winter activity that is growing in popularity and that you should not miss out on.
AUGUSTA: One company, Heywood Kennels does short day trips for first timers, they even set up on a few key weekends at Augusta's Viles Arboretum, where trails through 224 acres are groomed for Nordic skiing and snowshoeing.
---