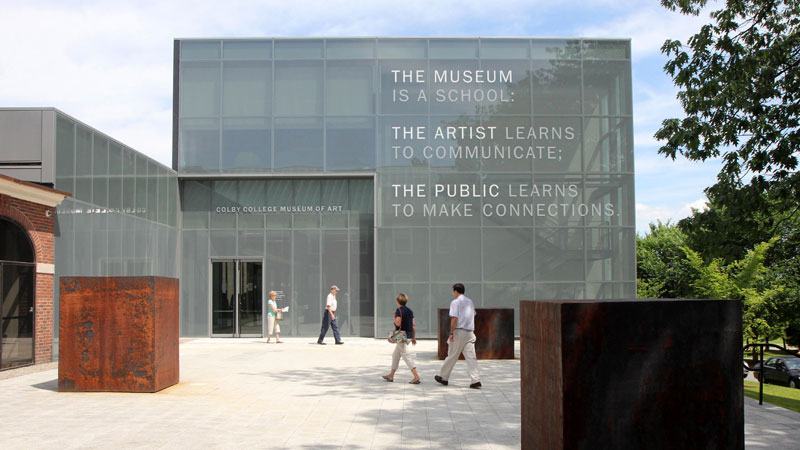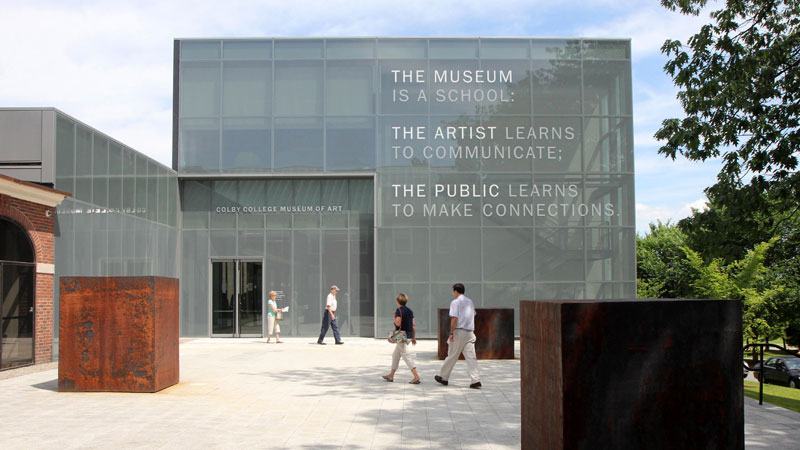 Art Museums
Maine's Kennebec Valley may have just one art musuem, but we are proud to say it is home to one of the best collections of American Art in the country.
The Colby College Museum of Art, located on the campus of Colby College in Waterville, Maine is comprised of five wings, nearly 8,000 works and more than 38,000 square feet of exhibition space. The museum's collection specializes in American and contemporary art with additional, select collections of Chinese antiquities and European paintings and works on paper. In addition to serving as a teaching resource for Colby College, the museum has become a major cultural destination for visitors to the state.
Refined and minimalist in design, the Alfond-Lunder Family Pavilion provides a spacious lobby that includes a sculpture gallery and terrace, as well as exhibition galleries. A three-story wall drawing by conceptual artist Sol LeWitt occupies the glass-enclosed stairwell. The upper floor is dedicated to the College's art department, providing studios for photography and fine art foundation classes.
The Museum's collection now holds over 800 works by the artist Alex Katz and a retrospective collection of paintings, watercolors, drawings, etchings, and photographs by John Marin. It is the sole repository of Terry Winters's entire archive of prints and more than 300 etchings and lithographs that make up the Whistler Collection—representing some of the rarest and most beautiful impressions by James Abbott McNeill Whistler.
For those interested in American Art, a visit to the Colby College Museum of Art is a must when in Maine's Kennebec Valley.
Visit Resources: Colby College Museum of Art | Waterville Creates
---