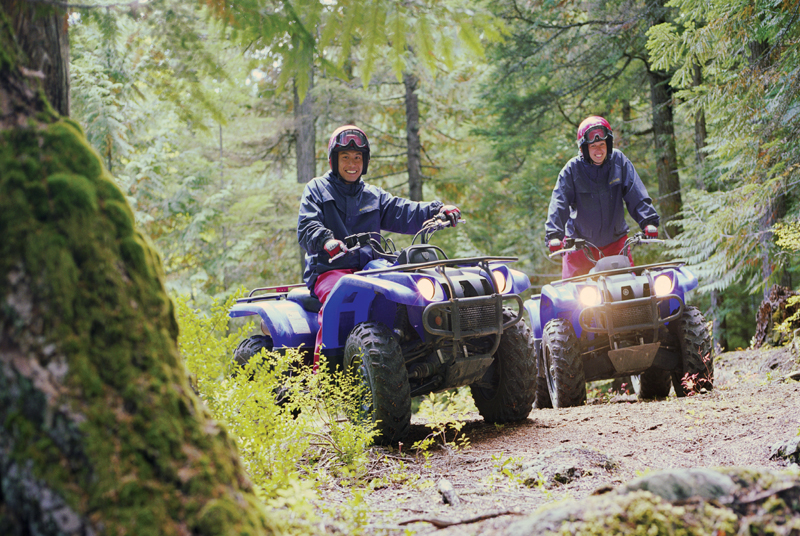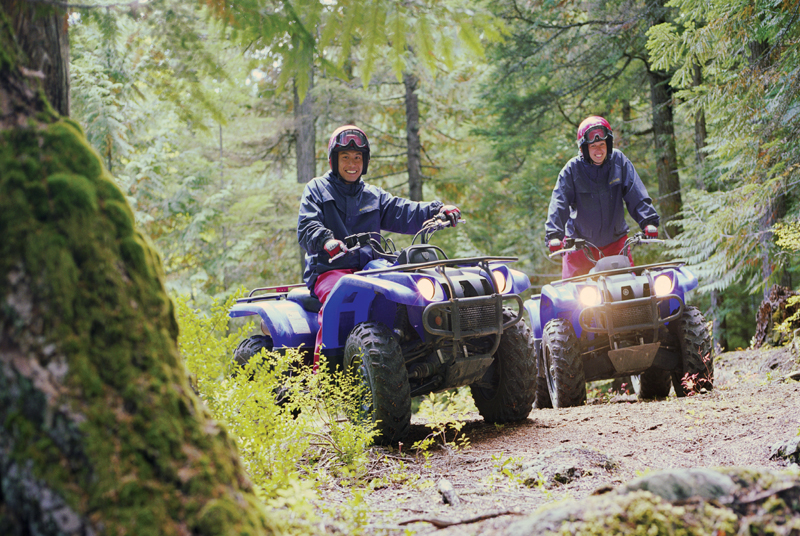 ATV Riding
Imagine a breathtaking sunset over the mountains after a day of all-terrain vehicle (ATV) riding to secluded waterfalls, moose habitats or perhaps an abandoned bear den. Maine's Kennebec Valley offers several hundred miles of maintained back-country riding trails for all skill levels.
Whether you're looking for a short relaxing ride, a day of mountain trail exploration, or perhaps an overnight excursion, ATV riding is a classic Maine experience you don't want to miss. Many resorts and providers offer ATV rentals and trail riding right out their back doors. Sitting astride an ATV has so much to offer: exhilaration, endless vistas and raucous fun. And you never need to own a piece of equipment because our guides and outfitters have all that you need. The best part about touring on an ATV is that the farther you get from civilization, the better things get.
A piece of advice: If you decide to spend some time traversing the Maine woods, we encourage you to remember that much of the land you are traveling on is not owned by the state, but by private landowners who have agreed to allow recreational use of their property. Treat it as if it were your own.
---