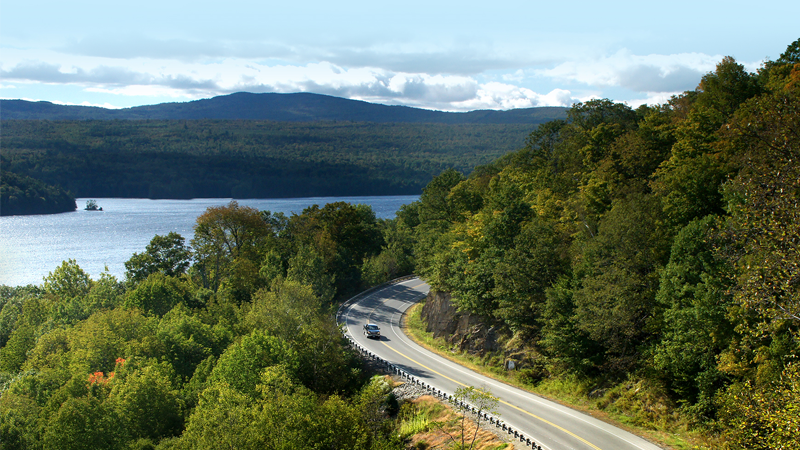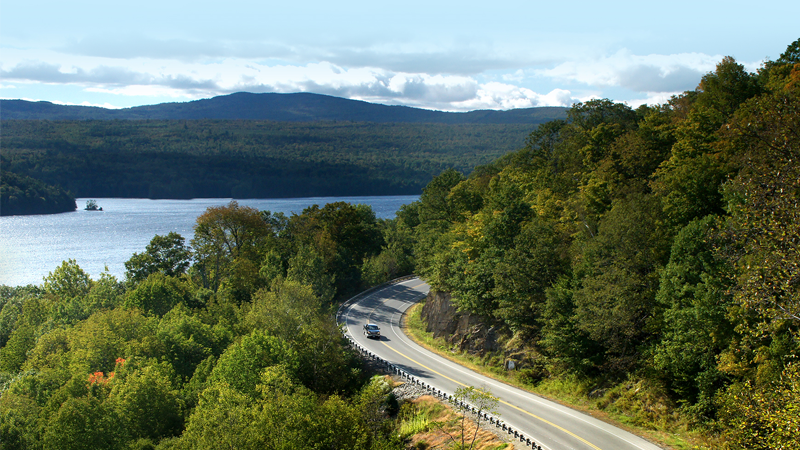 Bingham & Moscow
The small towns of Bingham and Moscow sit at the junction of U.S. Route 201—Old Canada Road—and Route 16, which heads east across Somerset County. Together these two towns makeup one population center and are home to just over 1,500 people.
Readily known as the gateway to Maine's outdoor sporting paradise, Bingham sits precisely halfway between the North Pole and the Equator on the 45th parallel. Local anglers are especially fond of the Kennebec River here, affectionately calling sections of the river Rainbow Alley. Houston Brook Falls, a lesser-known waterfall than Moxie Falls further north, roars where Houston Brook empties into Wyman Lake on the Kennebec River.
Originally a part of the Bingham Purchase, Moscow is situated just north of Bingham and 24 miles from Skowhegan. The friendly town's outstanding feature is the Wyman Hydroelectric Dam, which slows the Kennebec River and creates a widening in the river known as Wyman Lake. Visitors driving along the lake should keep an eye open for the dozens of delightfully colored birdhouses, fastened to the retaining wall extending for several hundred yards. 
Both towns offer a chance to get away from the hustle and bustle of larger cities and enjoy a wide variety of outdoor recreation in all four seasons; from snowmobiling in the winter to ATV riding and whitewater rafting in the summer, or the quiet pursuit of fly fishing in spring or fall.
---