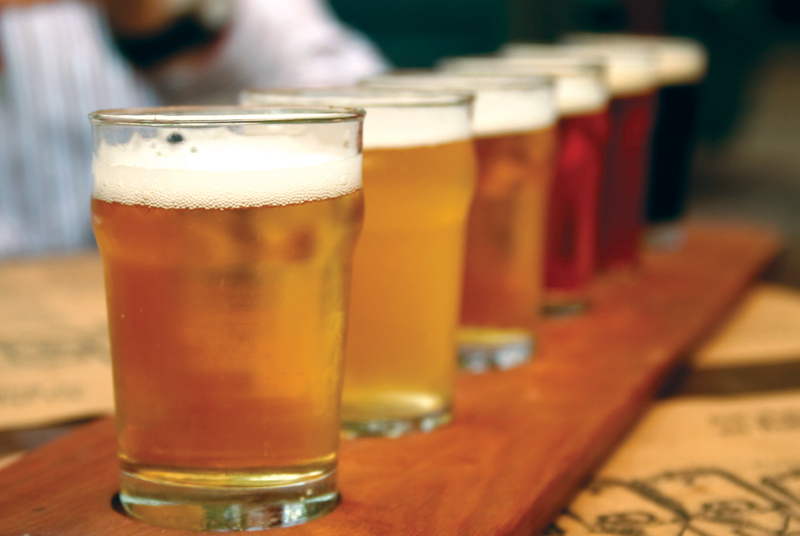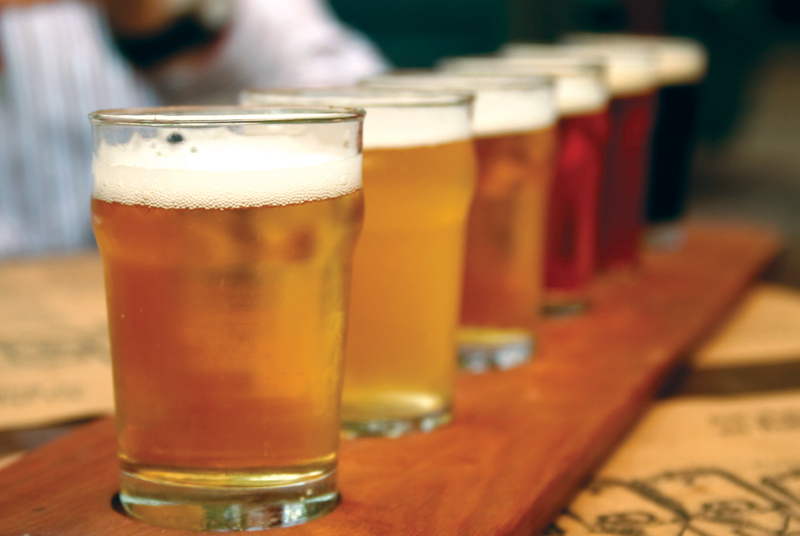 Brewery, Winery or Distillery
Augusta is burgeoning with Cushnoc Brewing Company and the nearby Two Gramps Brewing (also grab a bite) in Gardiner. Over in Pittston visit Doom Forest Tasting Room serving Chadwick's Maple Craft Spirits. Oak Pond Brewing and Bigelow Brewing hold the fort in Skowhegan, both make tasty ales. Sit down for a pint at the Old Mill Pub in town.
Looking for a lot of beer in one place? June offers the Kennebec River Brewfest while September brings the Skowhegan Craft Brew Fest, where you can sample dozens of Maine-made beers. Hallowell's The Liberal Cup offers an ever-rotating menu of English- style, house-made beers, as well as The Quarry Tap Room, "Maine's deepest watering hole." The Maine House is a craft cocktail bar using Maine-made spirits and eight taps for local beers. Grab a drink at Hydeout in Hallowell or maybe head over to Easy Street. Waterville Brewing Company has opened up in the Hathaway Creative Center (look for the food trucks out front).
Stop in and stock up at Meridians in Fairfield, selling craft beer, wine, and food. Tree Spirits makes wines, absinthe, and a hand-crafted maple spirit in Oakland. Gardiner's Sebago Lakes Distillery is creating small batch craft rums.
Visitor Resources: Maine Beer Trail | Maine Wine Trail | Maine Distillers Guild
---