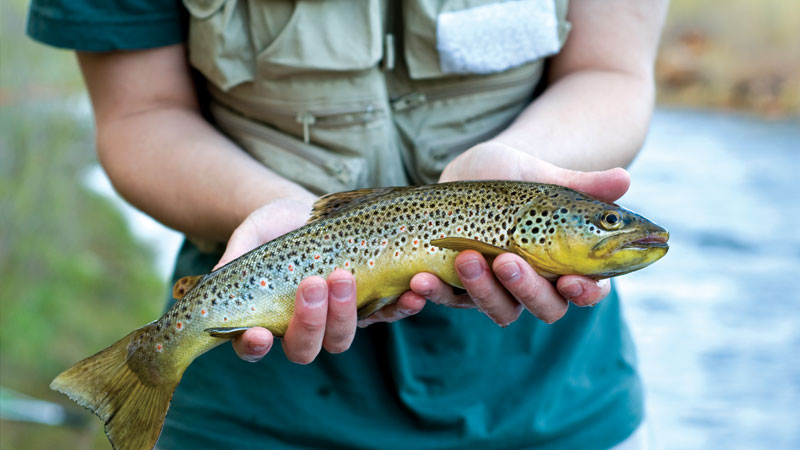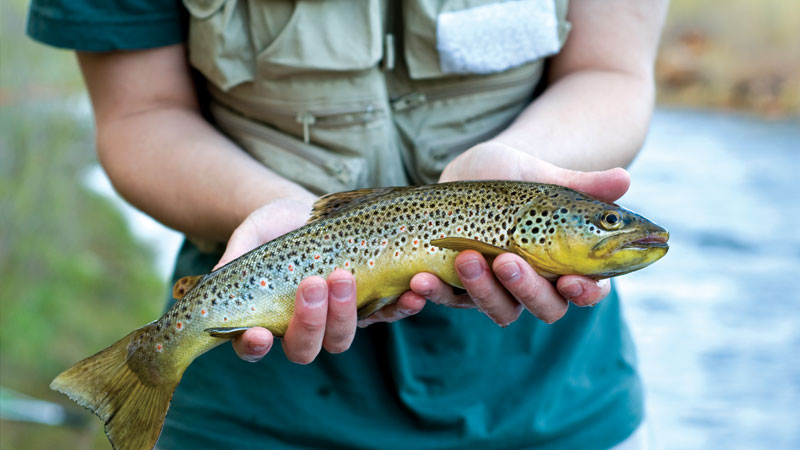 Freshwater Fishing
There are a lot of places to pick up a rod in Maine when the ice melts. But there are only a few places like those in the Kennebec Valley. Locales set in rough wooded parts along the edges of cold and fast-moving waters places that absolutely capture the spirit of what original outdoorsmen came here for more than a century ago.
People flock here season after season, generation after generation, to take part in these rites and rituals. Experience prevents us from making the same mistakes over and over again and so will a Maine Registered Guide. These professionals know where the fish you want to catch are hiding out, and they deliver a great and memorable experience every time.
Species common to our waters include brown trout, native brook trout, small-mouthed bass and Maine's state fish the Atlantic or landlocked salmon (salmi salad). There are more, I know, but these are the ones you want to catch.
Our state department of Inland Fish and Wildlife offers many links to where you can find the fish throughout the region broken up by Central Maine & Belgrade Lakes and The Upper Kennebec Valley & Jackman.
You'll find all kinds of information about outfitting your journey from floatplanes to get you into some of our deeper wooded places to sporting camps who will treat you right. Another state provided resource from Inland Fish and Wildlife is the Fish Stocking Report, which provides very recent updates (they say within a day or two) on what waters are being stocked.
Visitor Resources: Mid-MaineBass Fishing | Maine Department of Inland Fish and Wildlife
---