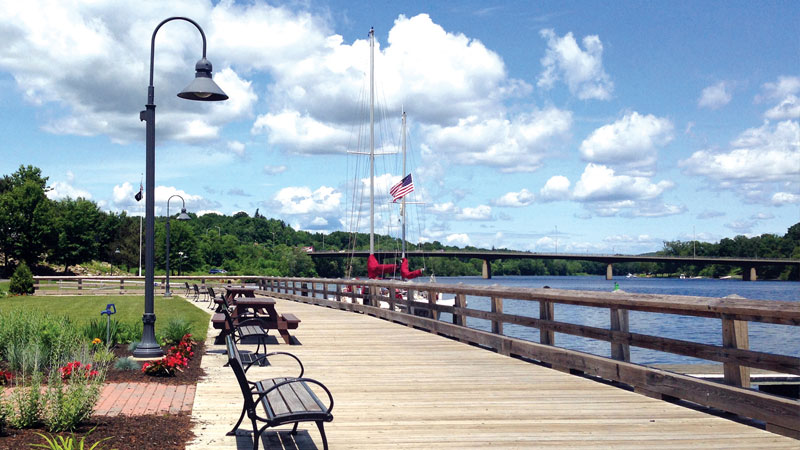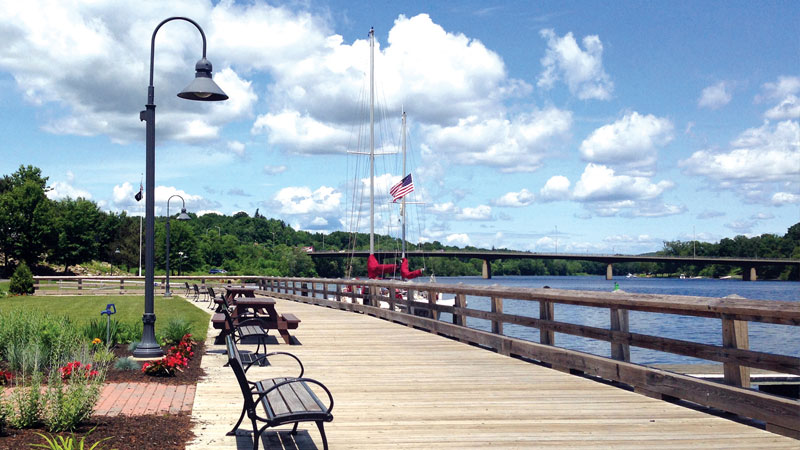 Gardiner
A riverside gem, during the mid-1800s Gardiner became recognized as a worldwide shipping port for its ice harvested from the Kennebec River and as a flourishing mill town. Today, this attractive city, rich in architectural history, is a wonderful place for a day, an evening or even a week's stay. Both beautiful and charming, Gardiner is filled with historic landmarks, scenic views, recreational opportunities along the river and some of the finest dining in the region.
For the lovers of architecture, build your day around visits to Oakland's mansion, Johnson Hall, and the Laura Richards House. Swing by the Gardiner Public Library with its vaulted ceiling and restored stained-glass windows. Plan on a stop (toot-toot) at the Gardiner Railroad Station.
While the area along Water Street is a valued historic treasure, it may be more well known as the vibrant home to shops and restaurants. During the summer months, great food, local entertainment and the city's culture are all part of the weekly farmers' markets and the annual Greater Gardiner River Festival.
Many come to Gardiner to play as well as shop and dine. The Kennebec Rail Trail begins here and extends north through Hallowell, ending in Augusta. This 6.5-mile stretch of converted railway is ideal for biking, jogging or walking. Want to be on the water? Gardiner also sports a boat landing for easy access to this slow and easy stretch of the Kennebec River.
Learn more: Gardiner Main Street | Facebook.com/GardinerMainStreet
---