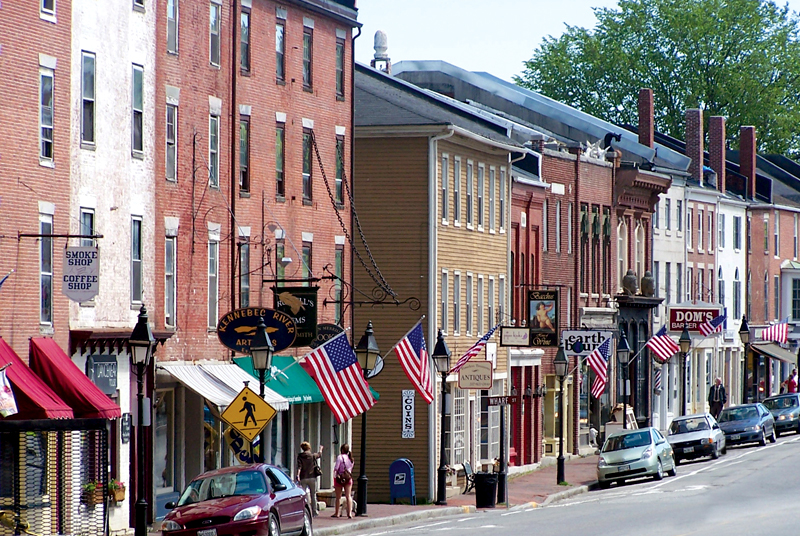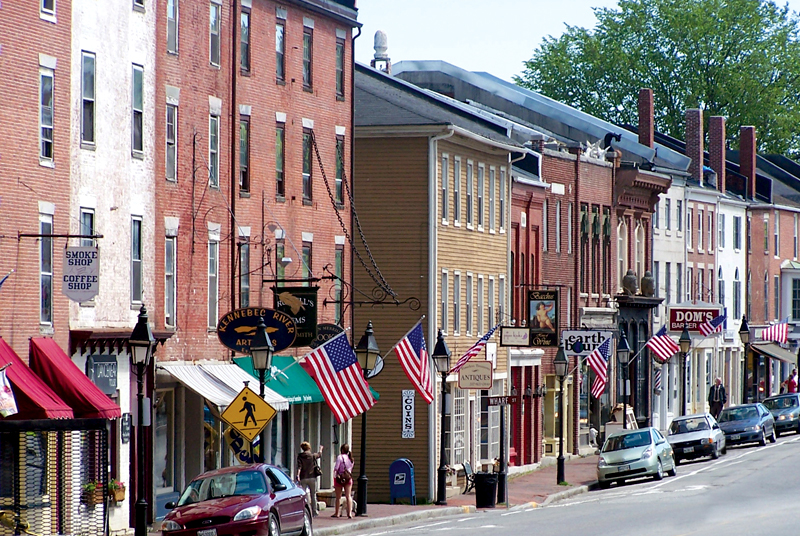 Hallowell
Maine's Smallest City, Hallowell sits like a jewel, just south of Augusta, the state's capital. Founded in 1771, not much has changed in the city over the last 240 years. Hallowell's downtown, bordered on the west by Middle and Warren Streets, is a National Historic District filled with buildings and homes that reflect multiple architectural periods ranging from Federal to Victorian.
Aside from being a prime destination for those in the antiques trade, this city (only a whopping 6.1 square miles in size) is the place to grab a great bite or to celebrate a day of shopping over a pint at the Liberal Cup, one of Maine's most famous pubs. Main street, running along the riverfront, is closely lined with a small but well-groomed collection of antique shops, art galleries and boutiques all packed to the gills with the best stuff (old and new) you have ever laid your eyes on.
The city really shines for visitors every summer during the Old Hallowell Days held the third Saturday in July. This festival boasts a wonderful parade and road race and is widely heralded for its fireworks and, oddly enough, for its cribbage tournament. If you don't find yourself here in the summer, check out the Hallowell take on Mardi Gras (February), June's Whatever Festival or the charm of Christmas in Old Hallowell.
Addtionally, Hallowell is home to a state-operated boat landing, set in an area that becomes a hustle-bustle of activities in the warm weather.
Visitor Resources: Hallowell Area Board of Trade | City of Hallowell
---