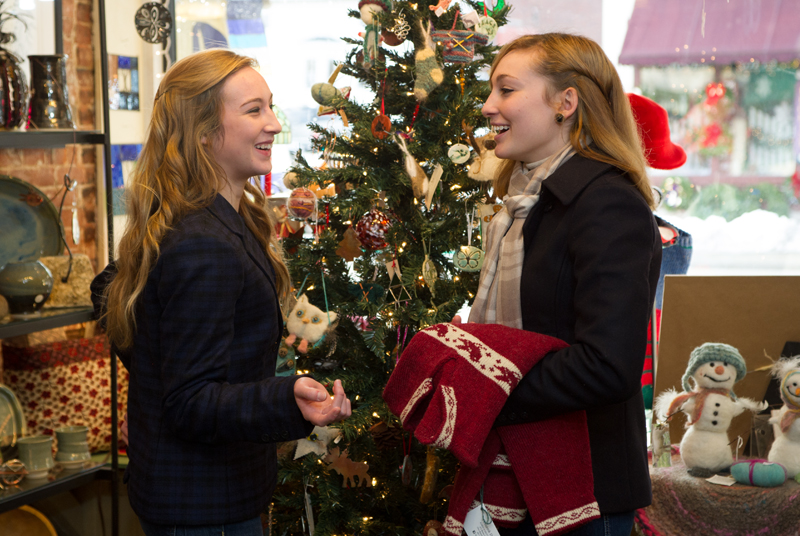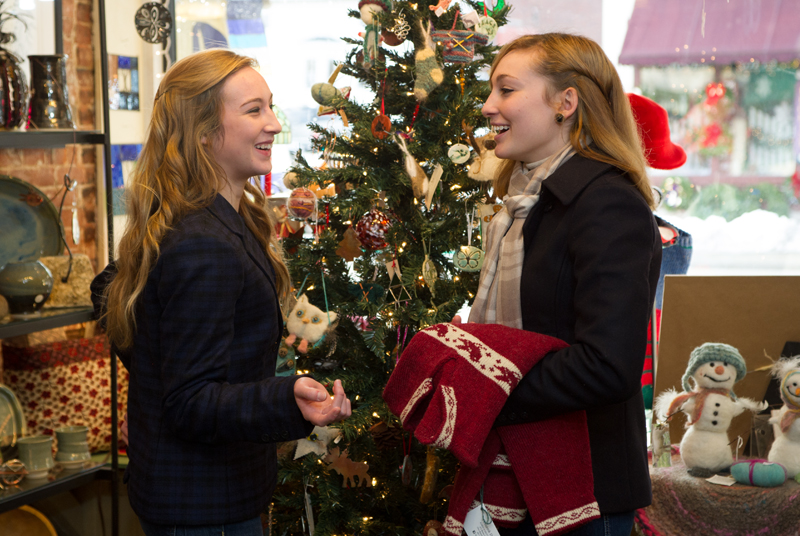 Holiday Shopping
Holiday shopping has become an event all in itself, even in Maine's Kennebec Valley.
Towns across the region "put up the holly" every year to get shoppers and delighted kid out in droves. Places like Gardiner with its spectacular window displays on Water street or Kringleville in Waterville love to celebrate their downtown pride with a festival of lights to get the season started. Spend a little time at the Holiday Stroll in Skowhegan and Belgrade to enjoy some real Maine Christmas shopping cheer. Enjoy the holiday bliss of Christmas in Old Hallowell.
Shop Big
And don't forget, we are also home to the largest outdoor shopping complex in Maine at the Marketplace at Augusta and the area has some of the best shopping in Maine. Close to the highway and all the big national stores, it offers a great blend of national retailers like Barnes & Noble and Old Navy, with brands like ULTA and Christopher & Banks, too. You can also shop for bargains at Kohl's or grab a bite with friends and family at Chipotle or Elevation Burger. Whether it is shopping for something you forgot at home, or maybe you just want to complete your holiday shopping all in one place, you are bound to find what you need.
Shop Small
Sometimes the big stores don't have the cool creations or local finds you need for those hard to shop for folks on your list. That's why shopping small has so many benefits. The towns and villages along the Kennebec Valley have been welcoming visitors to the region for years. So whether it's a whoopie pie, stylish earrings, artwork from a local gallery, or a new coffee mug, local artisans have their finger on the pulse of all the things you might be seeking. Keep your eyes open as you travel our byways, too: Delightful out-of-the-way shops are in the most surprising places.
Shop Main Street
As the centers of the community, shops on the maine streets have all the "local stuff," so it is always a good idea to begin your search there, then work your way out from there. Interestingly enough, the main street in many of our Main Street Maine communities is Water Street (Gardiner, Hallowell, Skowhegan and Augusta). Waterville has an actual Main Street at the center of town. In Fairfield look for Upper Main Street and in Skowhegan it's both Madison Avenue and Water Street. Pittsfield shopping will be mostly along Somerset Avenue. In Winthrop head to Main Street off Route 202.
No matter where or how you do it, make a plan to holiday shop your own way in Maine's Kennebec Valley.
---