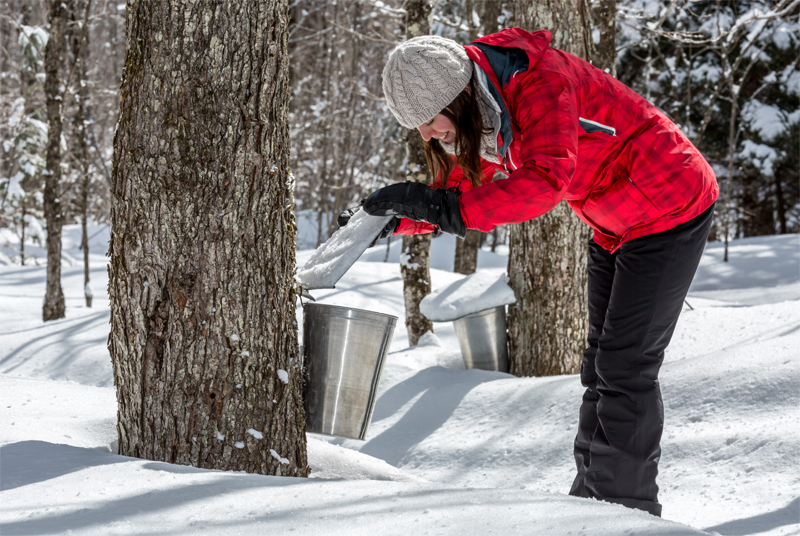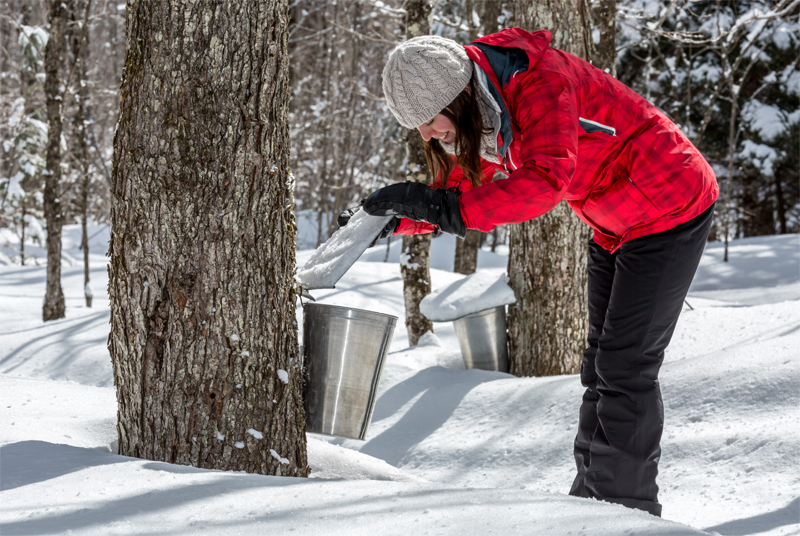 Real Maine Maple
While maple producers have been working hard all winter long, the abundant sugar and rock maple trees that make up the vast sugar bush of the northern part of Maine's Kennebec Valley have been enjoying a long wintery nap. So, ironically, it's right around Valentine's Day that the maple trees begin to produce what will become some of the sweetest and most delectable edibles on earth. When the days start to get a little longer (and the nights stay wicked cold), the roots of these miraculous trees send out the call that springtime is on its way.
For the growing legion of backyard farmers and commercial sugar makers of the region, late winter is a busy time of year. Excitement and wood smoke begins to fill the air as maple sap gets boiled down for hours at a time into sweet, delicious maple syrup.
Maine maple syrup reflects tradition, science, and innovation, all while relying heavily on the always unpredictable weather. At its core, it is an age-old process, from bucket to evaporator to bottle. But every sugar-maker has stories that describe why their syrup is the best you've ever had.
The Kennebec Valley is proud of that tradition and annually welcomes the season by celebrating Maine Maple Sunday on the last Sunday in March. Sugarhouses across the region open up the doors to their barns and welcome visitors to get a taste of that sweet stuff. The welcoming town of Skowhegan, the heart of Maine's most active sugaring community, even celebrates this delicious food with an annual three day Maple Festival on the days leading up to Maine Maple Sunday.
Maine Maple Producers | Agricultural Attractions | Farmer's Markets | Farm, Orchard or Ranch
---