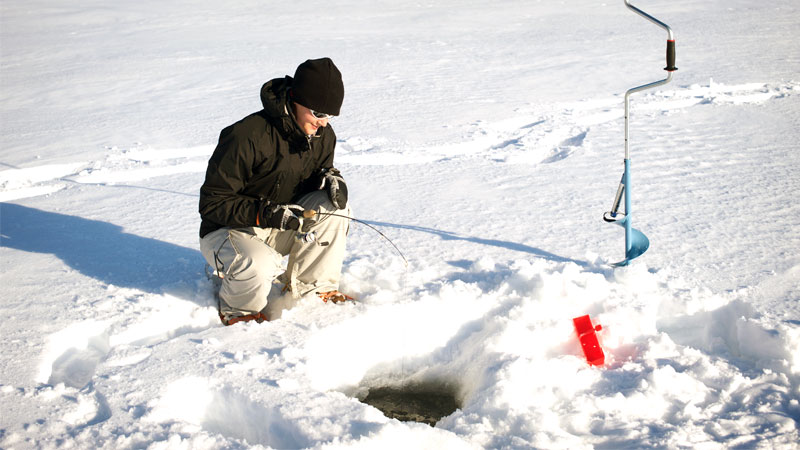 x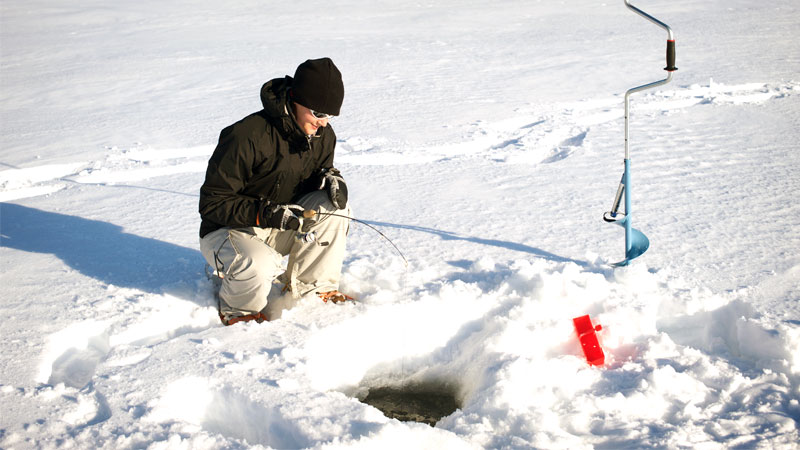 Ice Fishing
If you love fishing in Maine's Kennebec Valley, there is no need to stay inside during the long winter waiting for open water to return.
Bundle up, get outside and try fishing through a hole in the ice. Head out onto one of the region's many frozen lakes on a sunny winter day with your sled full of fishing gear and the fishing license in your pocket. Find that perfect fishing spot and drill a large hole completely through the ice until you can see open water then pack your lures, jigging rods or tip-ups to catch the fish.
Set your line then keep a close eye on it or watch for the flag on the tip-up to see if you've caught a fish. When your hands get cold, you grab for the thermos of hot chocolate you brought along or head into a cozy shack. With so many fish under the ice and so few fisherfolks above, you are sure to have a great day of fishing!
Many enjoy ice fishing for the solitude of being out on a frozen lake and the challenge of the sport. Others like the friendship and good times found in an ice shack community. Once you get the hang of it sign up for one of the several ice fishing derbies that happen each year around the region.
Make a plan to try ice fishing and you just may have a new favorite winter avocation.
---
IMPORTANT: No matter what time of year you fish in Maine's Kennebec Valley be sure you have a valid Maine State license.
---
Visitor Resources: MaineDepartment of Inland fisheries and Wildlife | Registered Maine Guides | Mid Maine Bass
---