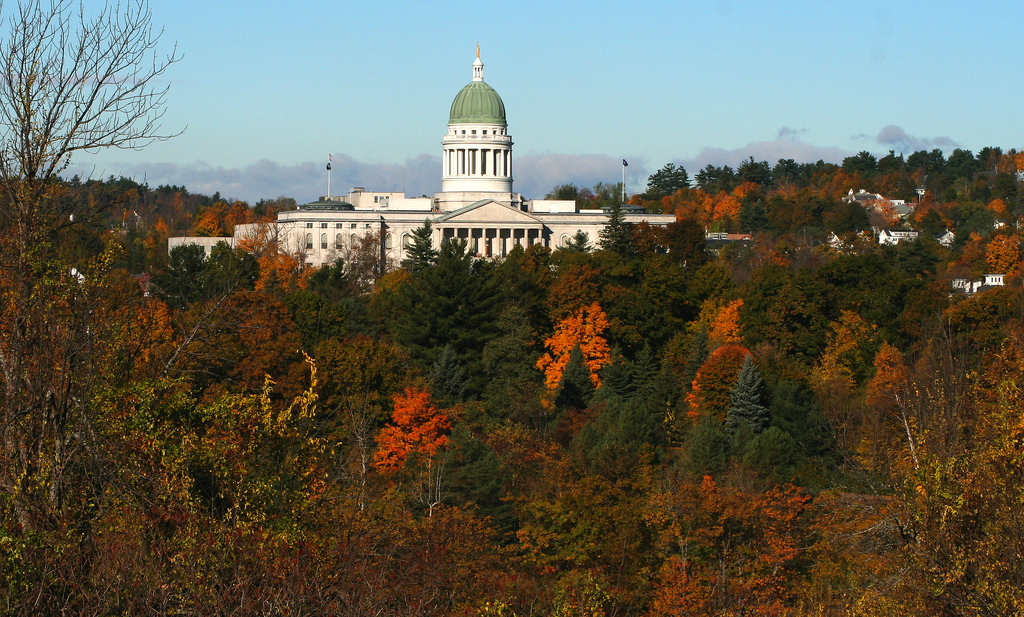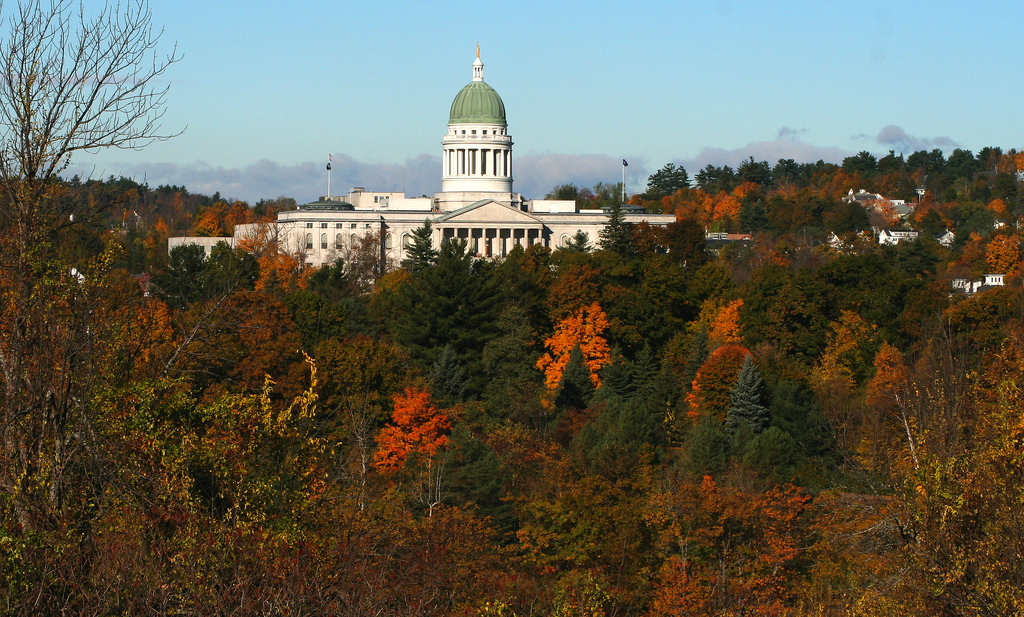 The Maine State House
The Maine State House in Augusta overlooks the Kennebec River, its copper-clad dome glowing like a well-worn penny. Opened in 1832, the State House, or state capitol, has grown and changed along with Maine.
If you enjoy history, stop by for a free tour. The building contains almost two centuries of historical architecture. In addition, there are art exhibits and collections of Maine battle flags.
When Maine became a state in 1820, it needed a capital city. A number of communities vied for the honor. Portland got the job temporarily and lobbied to keep it permanently. But in 1827, the Maine Legislature chose the central Maine city of Augusta.
To give its new State House a good pedigree, Maine hired noted Boston architect Charles Bulfinch. Bulfinch had already designed such striking buildings as the Massachusetts State House, sections of the US Capitol, and elite New England homes, churches and civic buildings.
Construction of Maine's State House began in 1829. As teams of oxen dragged granite from nearby Hallowell, the building slowly rose atop Weston Hill. In 1832, the State House was finally finished – for a while, anyway. It was stately, graceful and classical in design. It wasn't perfect, however. Reportedly, its roof leaked and its heating system was notoriously cranky.
And soon, it was too small. Maine and its government were growing and needed space. Several decades after its construction, the State House was remodeled. Years passed, and it was remodeled again. It sprouted a wing and then, two more. The original low dome Bulfinch designed to cap the building was replaced by the tall, copper-clad dome that soars above Augusta today.
Yet despite the years and changes, the Maine State House retains Bulfinch's original grace and classicism.
---