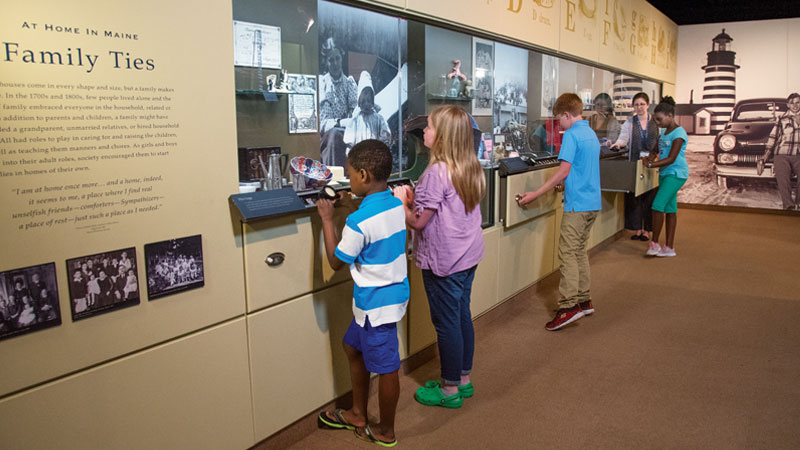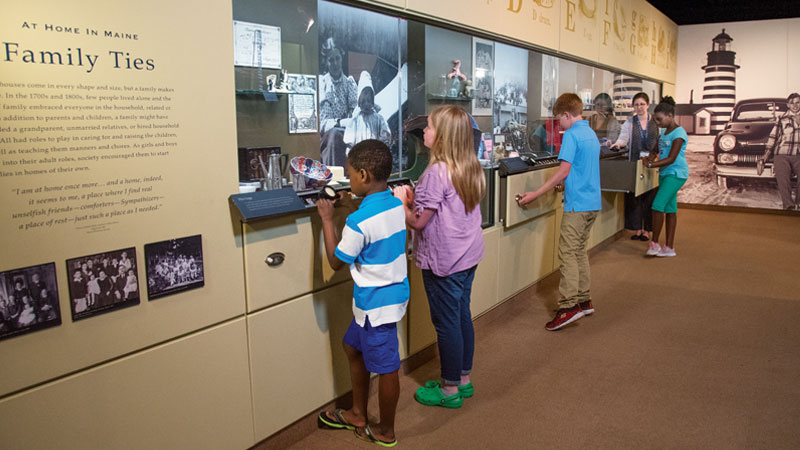 Maine State Museum
Located in the Maine State Capitol Complex, the Maine State Museum is the collective repository for much of the history of the state of Maine; from a vast natural history collection to housing a working indoor three story water-powered mill.
Learn about the diversity of Maine's natural environment with a walk through the seasons of Maine. Then dig into the rich precious stone mining history of Maine with a look at Maine Gems including fantastic specimen of tourmaline, rose quartz and amethyst. Later in your visit you may wish to stop into the Cabinet of Curiosities an exhibit showing well preserved specimen dating back to the 1830s.
Stop and see The Lion, the beautifully restored and cared for 1846 stem locomotive that stands guard over the entry to Maine Bounty: The People and Resources that shaped Maine. Or Made In Maine, which features a water operated mull brought to the museum piece by piece. Take time to look even further back, into the pre-history of Maine and examine the Paleo-Indian and Clovis cultures that thrived here more than 12,000 years ago.
The museum is also home to a number of smaller and temporary exhibits that tell the complete and ever unfurling history of the people, places, cultures, and ideas that shape the state of Maine.
Visitor Resources: www.mainestatemuseum.org
---