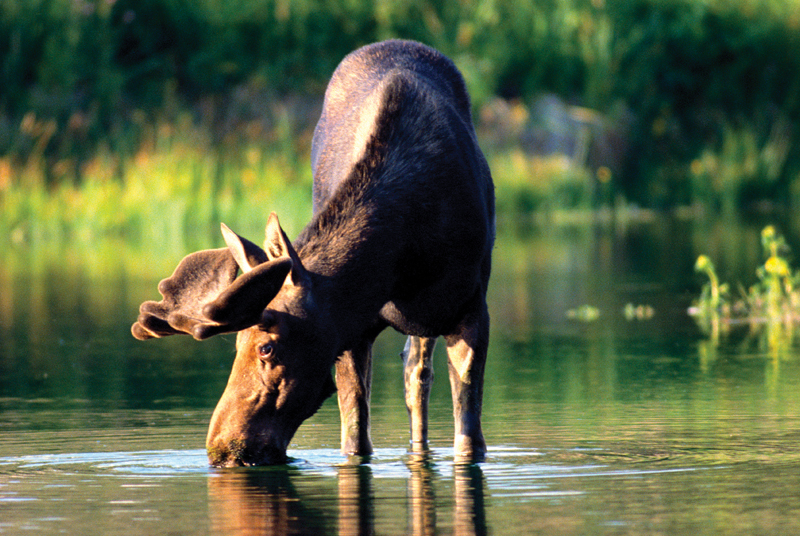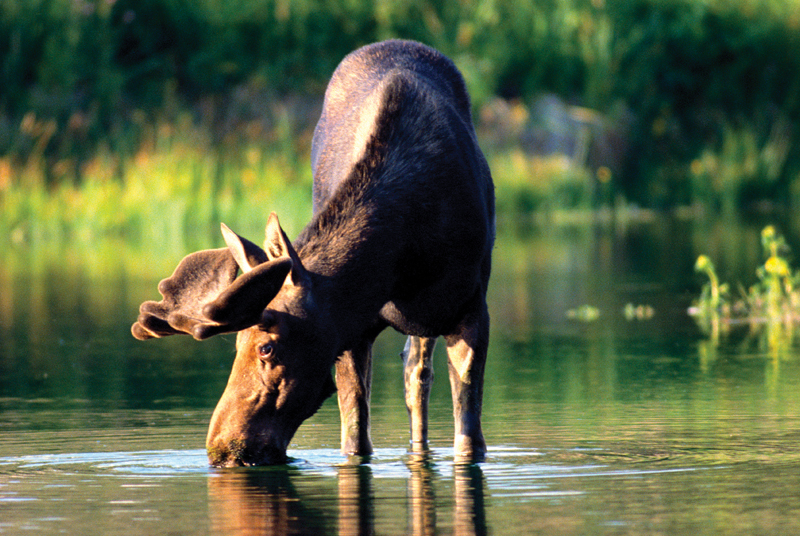 Moose Watching
Got Moose? You bet! Here in the Kennebec Valley we love the Moose so much that we decided to name the Maine Moose the official animal representative for the region. When you come up towards the Jackman region, you are entering prime moose country. Anywhere along Route 201 from The Forks to the Canadian Border and on Route 15 from Rockwood, moose, moose and more moose are what you are apt to find on any given day.
The best times to spot Moose are at dawn and dusk from mid-May through July. In the fall, during the rut, is also a good time to spot a bull with a fully formed rack. Seeing a moose then is a real treat because they'll soon shed their antlers.
Because of their massive size, moose find it easier to move about in open areas — making it fairly easy to spot one. They can often be seen along logging roads, diving for dinner in wet boggy areas and clip-clopping down hiking or snowmobile trails. Give them a wide berth and don't forget your camera!
If you have never seen one of these large members of the deer family up close, you cannot imagine just how big an animal they are. Mature bulls can weigh over 1,000 pounds and are about 7 feet tall at the shoulders. So if you see that flashing moose sign on the highway, stay alert! And remember, they are still wild animals and deserve our respect.
---