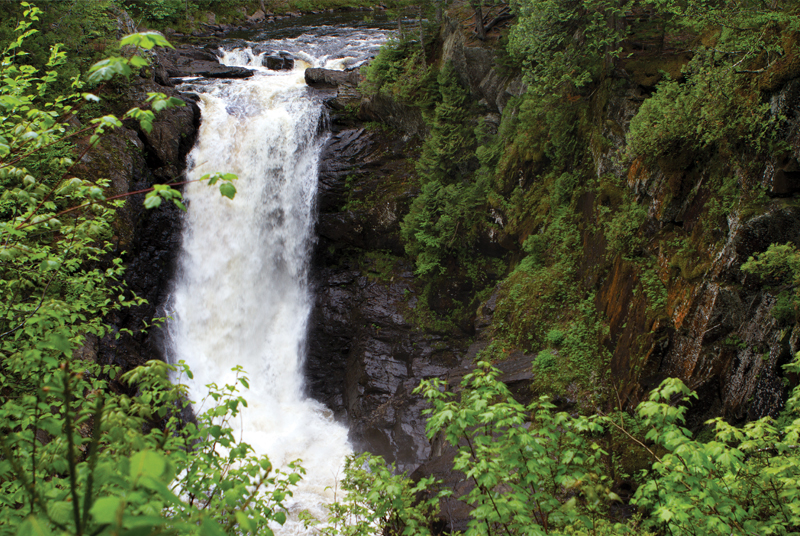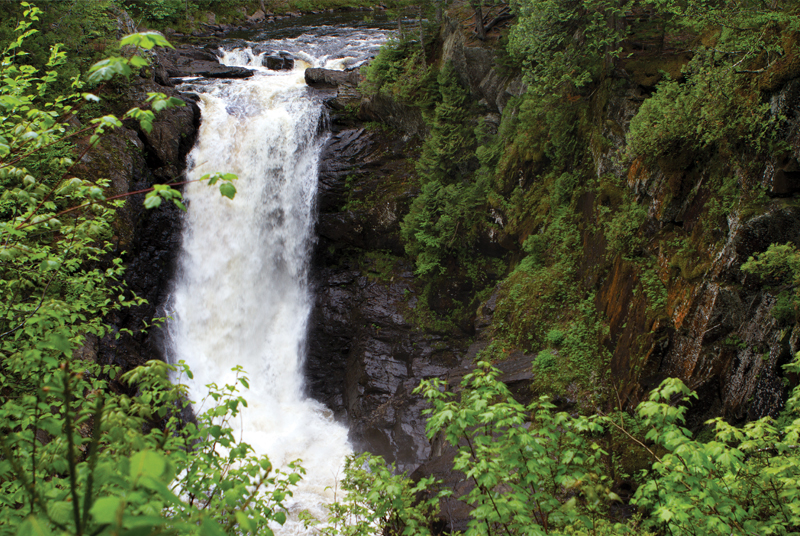 Moxie Falls
With a spectacular near 100-ft. drop Moxie Falls is Maine's highest and most easily accessible waterfall. It can be found only a couple of miles up from The Forks and 6/10 of a mile on foot from the road on a well-cared-for path. The reward of this beautiful hike is Maine's most picturesque waterfall, a great way to end a day of whitewater rafting in the summer or leaf peeping in the fall. For those looking to splash about or maybe catch a native brook trout, follow the stream down below the falls where you'll find one of the areas finest swimming and fishing holes.
_Directions to Moxie Falls from Waterville and points south: T_ravel north to Route 201 (Exit 133). Follow US 201 north for 1 hour, 20 minutes through Skowhegan and into the upper Kennebec Valley and into The Forks. Just before the Kennebec River Bridge, turn right onto the turnoff for Lake Moxie Road. Then follow this road to roughly two miles until you see the well indicated parking area and trailhead for Moxie Falls.
Directions to Moxie Falls from parts east: Take Rt. 15 south from Greenville to Upper Shirley Corners. Take a right into Shirley Village, Continue straight through the Town and Follow this road (which turns to dirt) For approximately 12 miles, Turn left and go by the end of Moxie Lake, Take the first road to the right, Approximately 1 1/2 miles, turn right into a well marked Parking Area. Park and walk to the falls.
---