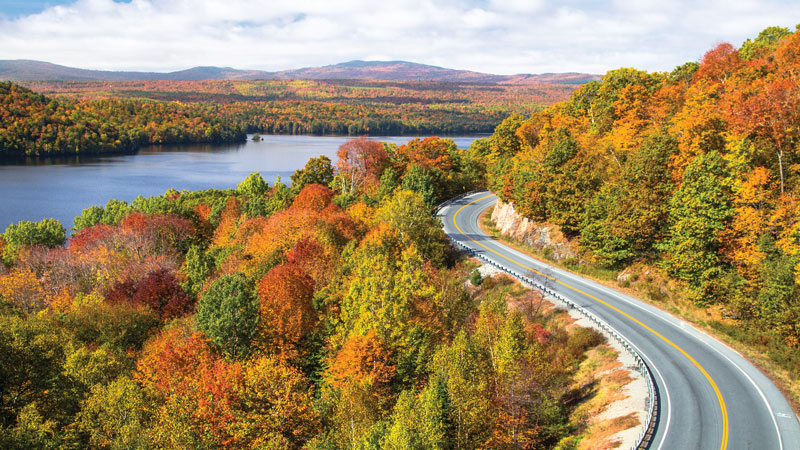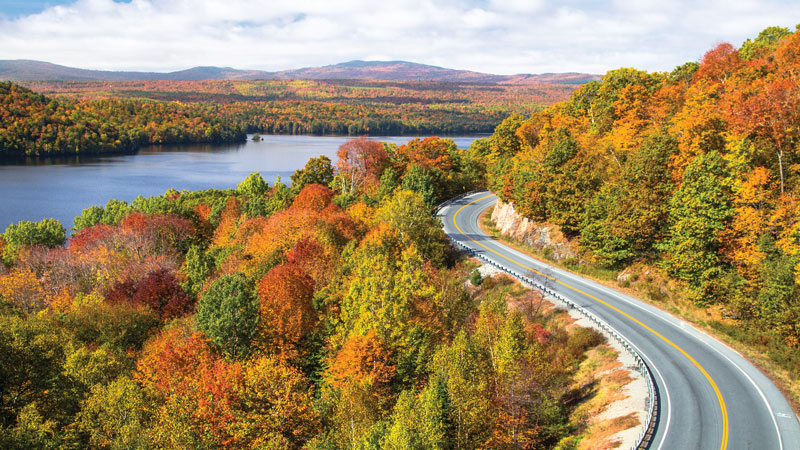 Old Canada Road Scenic Byway
Amidst hillside S-curves, mountain vistas, water views, and scenic overlooks meant for lingering; the Old Canada Road National Scenic Byway offers an unmatched road trip.
Starting 15 miles above Skowhegan in Solon and traveling 78 miles north to the Canadian border, the drive follows Route 201. The byway begins its journey along the eastern side of the Kennebec River heading north to The Forks, known for whitewater rafting, slowly climbs to Jackman, in the remote Moose River Valley.
Scenic rest areas, overlooks and small parks along the byway feature informational signage in English and French tell the tale of the road's logging heyday, its role as a significant Canadian immigration and trade route, and of Benedict Arnold's ill-fated Bateaux expedition up the Kennebec during the Revolutionary War on his way to Quebec City.
Breathtakingly scenic in every season, fall is the best time to take in the foliage which usually peaks along the byway in late September and early October. If you plan to travel into or through Canada, be sure to bring along your passport or passport card.
Visitor Resources:
Explore Maine/Scenic Byways | The Forks Area Chamber of Commerce | Jackman-Moose River Region Chamber of Commerce
---