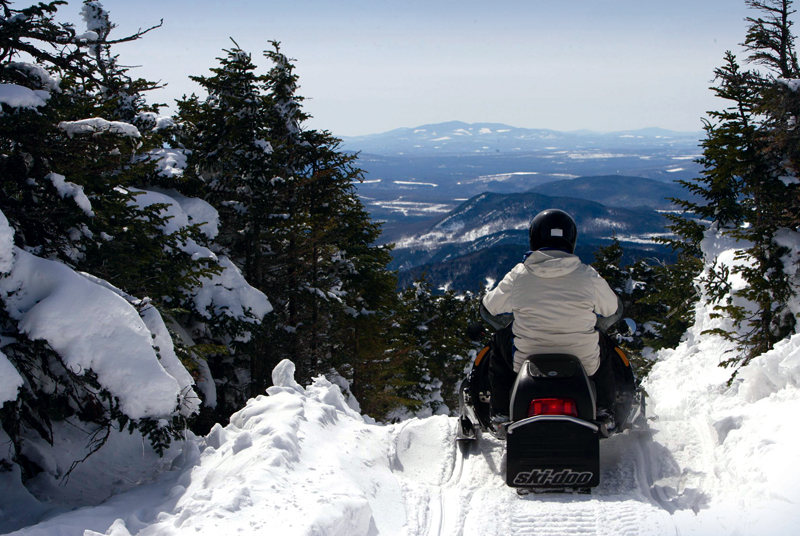 x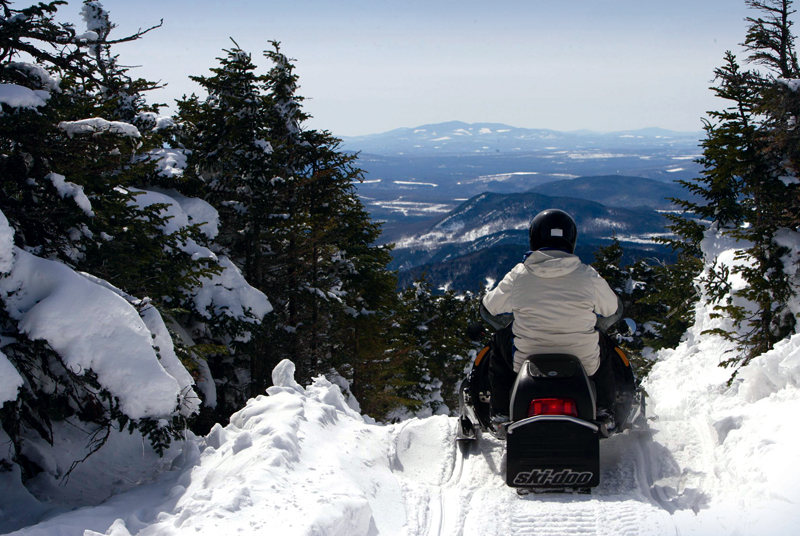 Outdoor Winter Adventures
Snowmobiling
If you're are looking for the best winter thrills ever, tap into the adrenaline rush of powering through pristine woods on a snowmobile.
THE FORKS: Northern Outdoors in The Forks is your passport to the ultimate Maine snowmobiling trip, with trailside access to more than 150 miles of top-quality, uncrowded riding on groomed snowmobile trail considered to be some of the finest in the country. All that and it comes with a huge lodge, a brewpub, and local guides to lead the way.
SEBOOMOOK LAKE: Historic Pittston Farm is the next stop in getting away from everything aboard a snowmobile is a ride out to Seboomook Lake. These nice folks have a hundred miles of groomed trails among the beautiful backwoods of Maine's western mountains and amazing hospitality to go along with that.
EVENT: Northwoods SledFest - Once you're hooked on this kind of sledding, come back March 12-13 to experience the inaugural Northwoods SledFest when thousands of snowmobilers will bee here to see top-ranked snocross athletes compete.
Ice Fishing
BELGRADE LAKES: Looking for some of the seasons best "Hardwater"? There's nothing like a day spent ice-fishing on the iconic Belgrade Lakes — Pick from the area's five lakes, get all set up and bring home a mess of fish and memories (even for first-timers).
JACKMAN: Drive a little deeper into our woods and hit the ice on the 2,150-acre Big Wood Pond in Jackman—a sportsman's paradise where you'll find colorful shacks atop the pond's thick ice.
SOUTH CHINA: This is a thrill that's not just for kids at South China's Go Tubing! A towline to the top and four lanes down the make for non-stop fun! Or make the trip over to Eaton Mountain and slide all day long.
Pond Hockey
SIDNEY: Up for some wicked good puck action? Register your crew for the 2017 Maine Pond Hockey Classic, Feb. 10-12 on Sidney's Snow Pond. This competitive tournament also rounds out the days events with other great winter activities—skating and shooting competitions, cornhole, puck curling—and the beer garden.
---