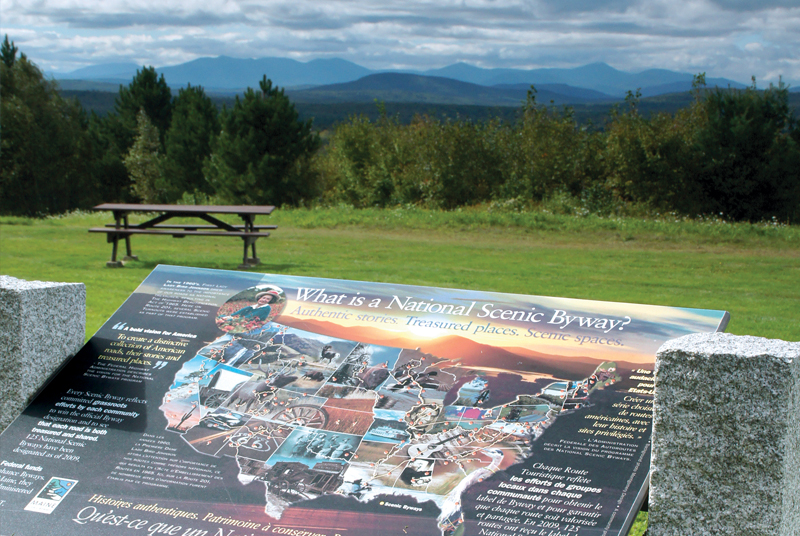 Photo Credit: Dan Marquis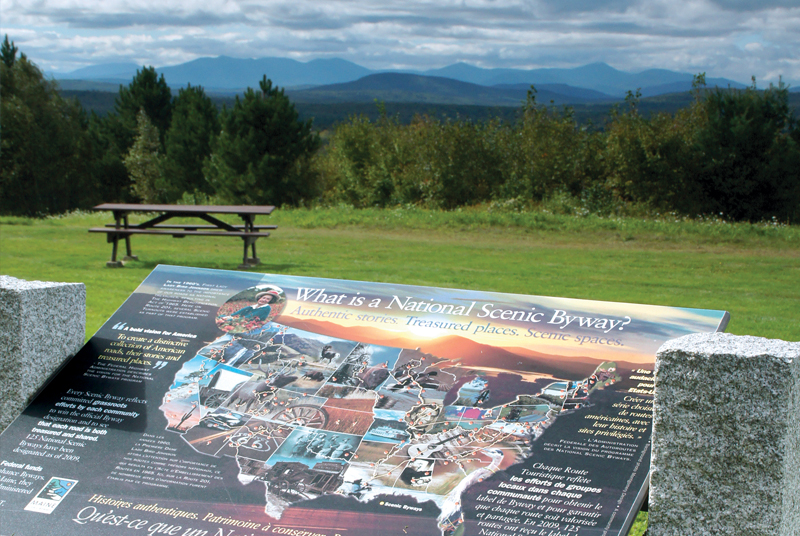 Scenic Drives
As you drive through Maine's Kennebec Valley, slow down, and enjoy the grand views and stunning scenery you'll find here. Passengers, don't miss out! Put down your phones. You might just spot a red-tailed hawk hovering in flight or a rafter of wild turkeys in a field. A Maine moose could even be hiding between the trees curiously looking back.
Each season offers a marvel. Late spring into summer brings the bright, fresh greens of new ferns at the roadside and trees dressed in new leaf. Summer fills the sky with blue. Puffs of white float over the deep green canopy. Autumn's gold and russet hues can leave you breathless. Wintery whites of new-fallen snow and brilliant rays of sunlight through bare trees are a stark reminder that there is vast beauty in every season.
Try some of our favorite scenic drive ideas, but be sure to fill the tank and grab some snacks first. Explore the side roads. Turn off the GPS. Find and use a gazetteer. Get lost, on purpose, along a country road.
Jump off the Turnpike a little early in Sabattus and follow 126 through Monmouth, the Tacoma Lakes and along Cobbesseecontee Stream to Gardiner. Or leave 95 altogether in West Gardiner and take Rt. 201 north through Hallowell, Augusta, Waterville, Fairfield, and Skowhegan, following the Kennebec the whole way.
Or simply wend your way along the roads around the lakes of Monmouth and the Belgrades, absorbing the small- town charm of places like Readfield, Fayette, Mount Vernon, and Vienna.
With preparation, it's easy to go your own way through the 5,000 square miles and 70 communities of the Kennebec Valley. Each is connected by a road and, while not all of them offer an Attean View they all will take you somewhere you've never been before.
Old Canada Road National Scenic Byway Length: 78 Miles, Travel Time: 3 Hours Maine's historical and cultural past travels along Route 201, weaving its story through the area's many down-home cities, towns, and villages from Skowhegan to the international border with Canada (passport required).
Scenic Lower Somerset Length: 60 Miles, Travel Time: 1.25 Hours Travel north from Skowhegan to Mayfield Corner back west to Bingham, then travel south on Route 201 all the way back to Skowhegan.
It Takes Moxie Length: 144 Miles, Travel Time: 3.5 Hours Take Route 201 to The Forks and turn right onto Lake Moxie Road. Stop for a visit to Moxie Falls, then get back on Route 201, and head north to Jackman and Rockwood.
Voyage International Length: 245 Miles, Travel Time: 5.5 Hours Follow Route 201 north to the international border with Canada (passport required). Once in Canada, take Routes 173, 269, 204, and 161 to Woburn, cross into the U.S. to Coburn Gore, follow Route 27 back south.
Visitor Resources: Old Canada Road National Scenic Byway
---