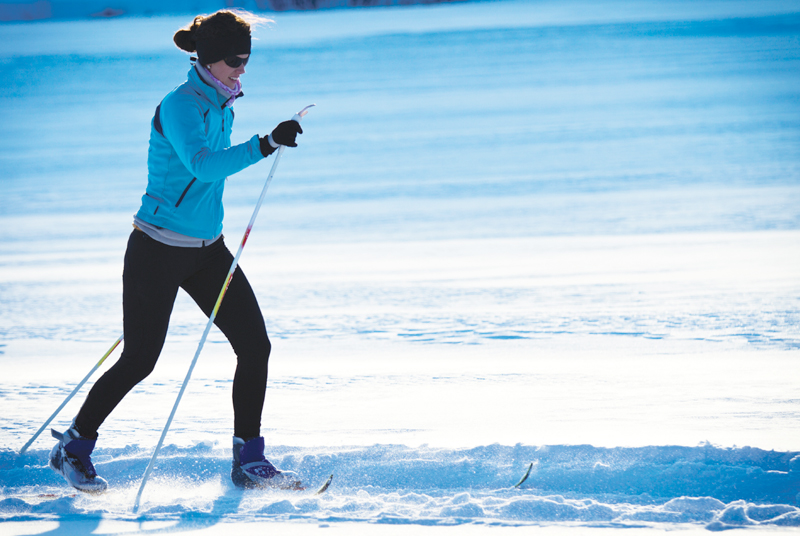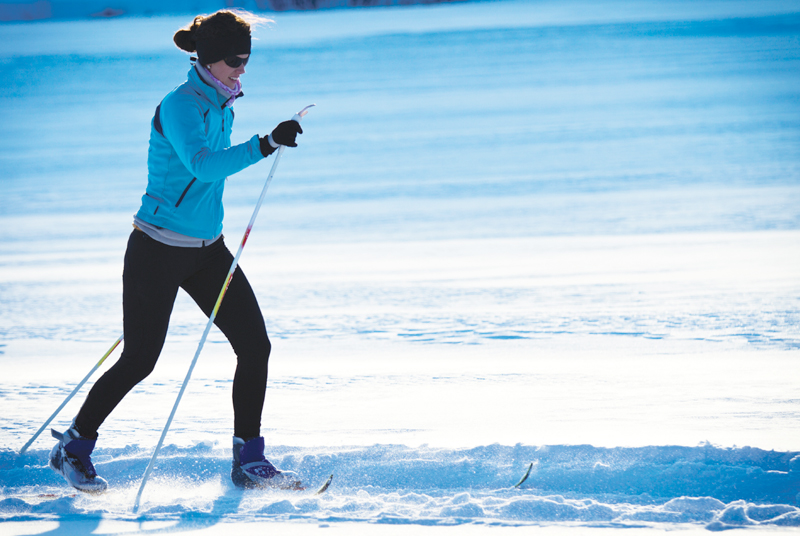 Skiing
On a sparkling winter day, one of the most magical ways to take in Maine's landscape is to venture out on cross-country skis, gliding quietly through our balsam-scented forests, feeling the sun's warmth reflecting off the snow and listening for black-capped chickadees chirping in the clean, crisp air.
As you travel through the snowy fields and forests, look for tracks of the bountiful wildlife that inhabits the Maine woods, like rabbits, fox and deer. Listen among the trees for the chirping of hardy year-round resident birds like chickadees, jays and juncos. When it's time for a break, head to the lodge and warm up with a bowl of homemade chili, chowder or soup next to the roaring fireplace.
Winter guide services offer gear and personalized access to miles of trails where you can discover the majesty of a snow-blanketed forest or meadow, the awesome beauty of a vast frozen lake and the breathtaking sight of high mountain peaks.
If you know you want to cross-country ski, but don't know where to start, contact a Registered Maine Guide for a memorable experience.
---