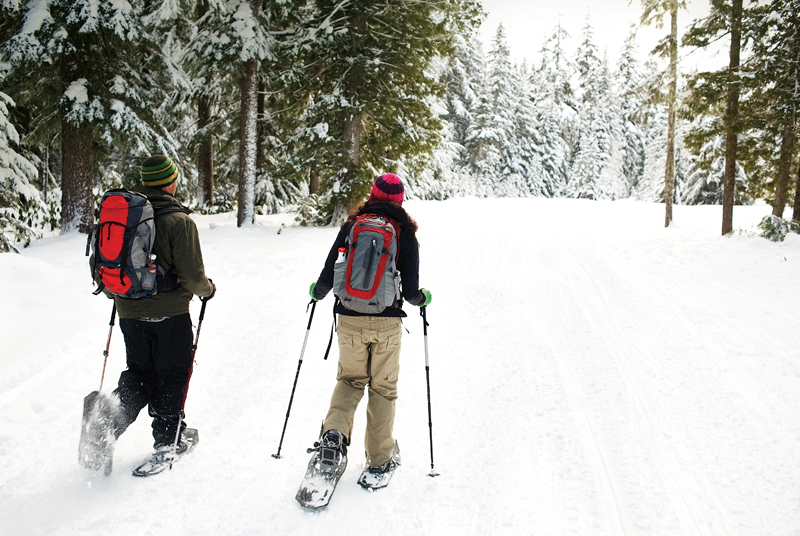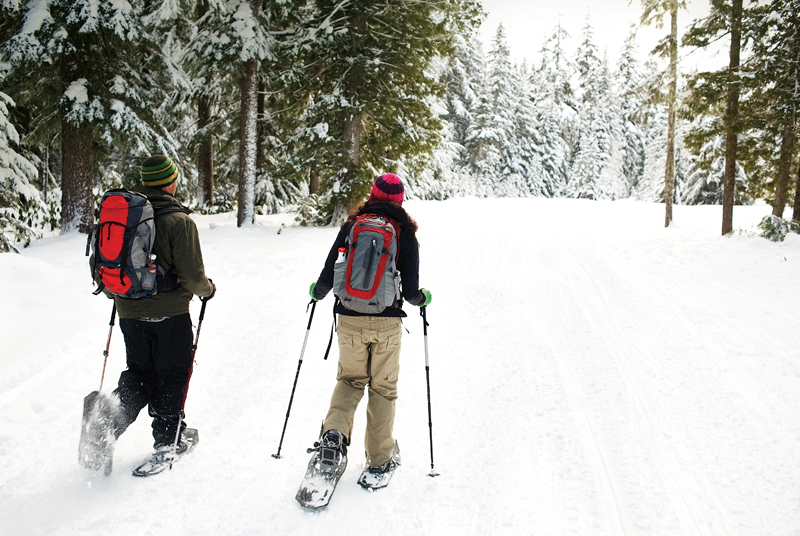 Snowshoeing
Showshoeing in Maine's Kennebec Valley: pure exhilaration and no experience necessary.
Snowshoeing is one of those winter activities that is wide open to almost anyone. All you really need is some snow, a decent pair of snowshoes and a trail. After that the adventure is yours to be had.
This classic winter favorite tops many winter visitor's list of favorite things to do. The frigid air is cleansing and there are even events that take you out under the light of a mid-winter full moon. What is more fun (and a little spooky) than that. Plus, the health benefit of snowshoeing is in some cases even better than walking or running. So while you're visiting Maine's Kennebec Valley, rent or borrow a pair of snowshoes and head out for a couple hours on the packed trails that are sure to surround your lodging.
Visitor Resources: Quarry Road Trails | Messalonskee Kennebec Trails | Maine Trail Finder | Registered Maine Guides
---