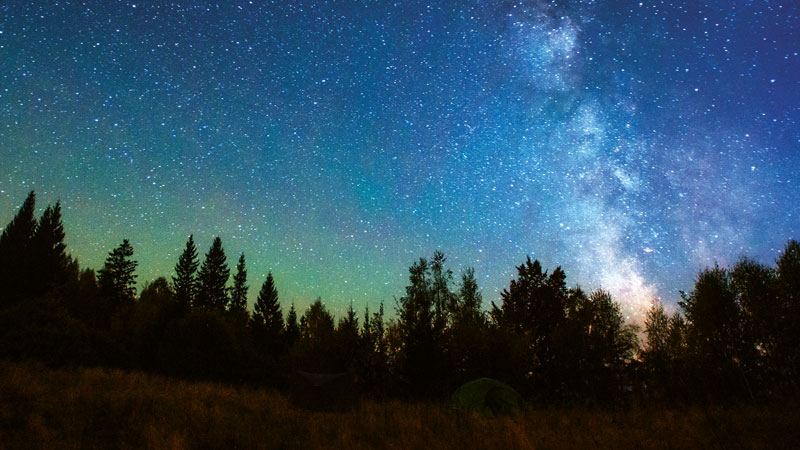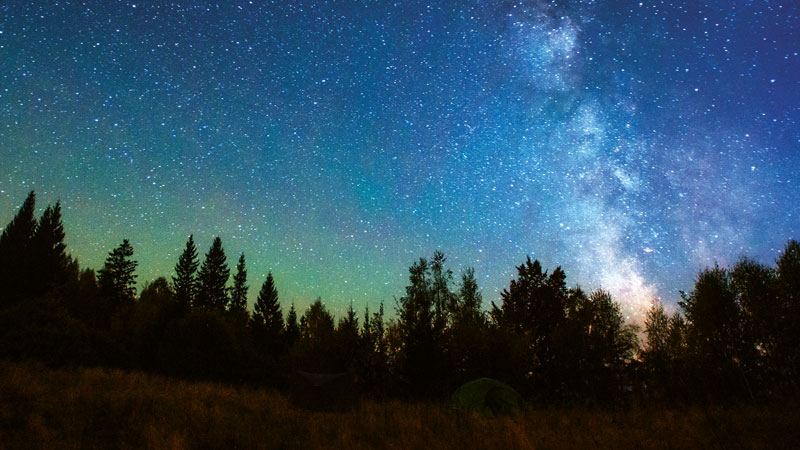 Star Gazing
Maine's Kennebec Valley has thousands of square miles that are sparsely inhabited, offering some of the best opportunities for night sky gazing. In the dense forests, on a dock jutting into a sparkling lake, or in a meadow with your tent nearby, lie on your back and look up at some of the darkest skies on the East Coast.
The lack of human-made light in the region allows visitors to spot millions of stars, including our galaxy, the Milky Way. A telescope is not necessary to explore the night sky, but if you have one this i the perfect chance to look even farther into the depths of space.
The Aurora Borealis, or Northern Lights, can often be seen from in the northernmost parts of Maine. The intensity of the lights depends on solar activity. Sun spots created by intense solar storms, allow more active aurora to be seen near the United States/Canada border.
The best viewing time for the Northern Lights is August to October. So get outside on a warm summer night as the crickets chirp and the loons cry and look north. You might see a faint green cloud tinting the horizon, or a dance of flickering lights fading in and out.
So make a plan to go your own way through the night sky in Maine's Kennebec Valley.
---