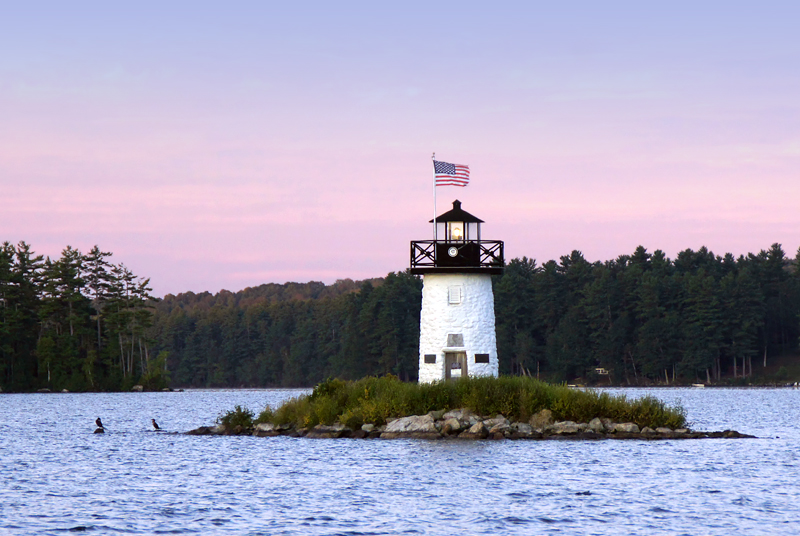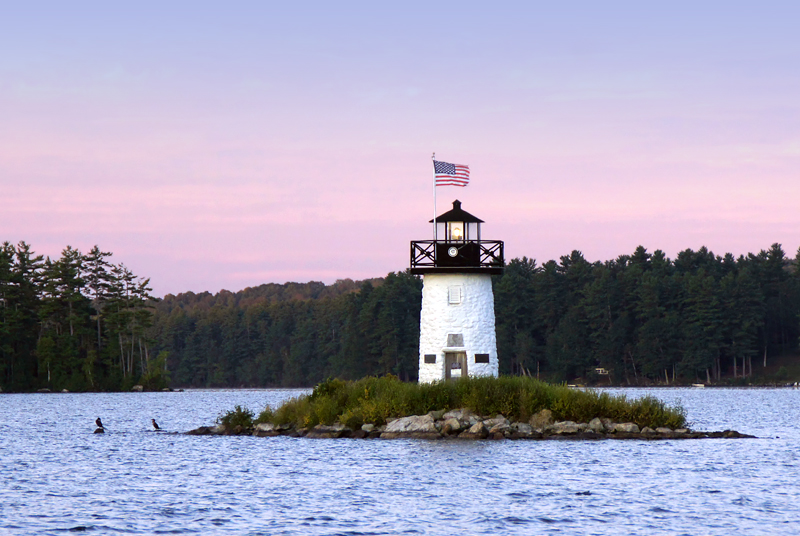 The Ladies Delight Light
The Ladies Delight Light, a small lighthouse set on Lake Cobbosseecontee near Manchester, is Maine's only active inland waters lighthouse. It sits on a small island, located in the bay near the north end of the lake, its light flashes 365 nights a year.
Built in 1908, the lighthouse was erected by the Cobbosseecontee Yacht Club. Originally its light was provided by kerosene lanterns; a volunteer keeper went out each evening to trim the wicks, clean the globes, and light the beacon. A reflector in the light was rotated by a system of weights from a longcase clock.
Located in the lake's North Bay, the lighthouse was placed on the National Register of Historic Places in 1984. In 2008 a 100th anniversary celebration was held at the lighthouse and in 2011 an exterior restoration secured the Ladies Delight Light position as the crown jewel of Lake Cobbossee.
The lighthouse can be seen at a distance from various points along the shoreline, but is best viewed by boat. Various lodging establishments on the lake — like the Lakeside Motel and Cabins and Yukon Cottages in East Winthrop — offer boat rental or cruises allowing for the unique opportunity to view the lighthouse from the water.
---