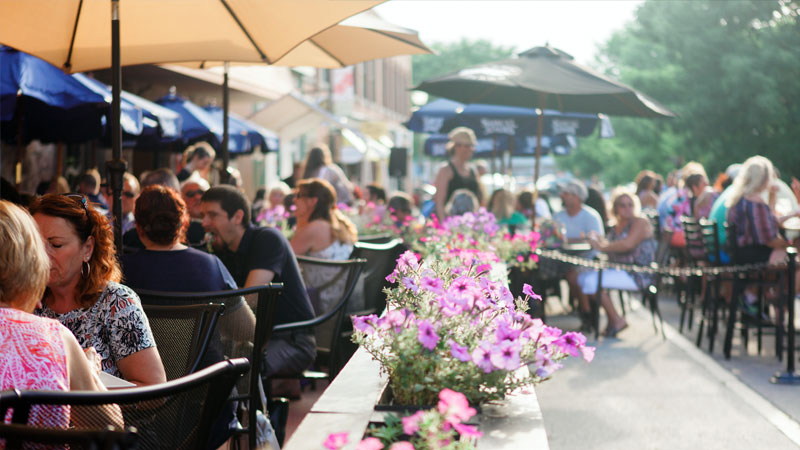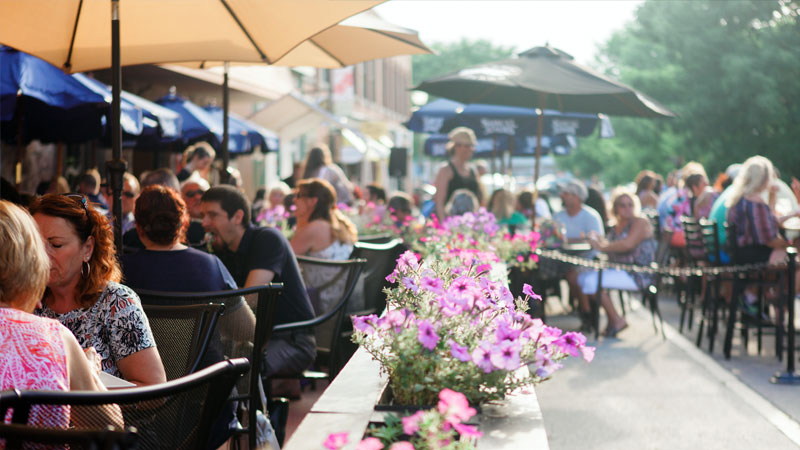 Waterville
Waterville is a epicenter for culture and the arts here in Maine's Kennebec Valley. Visit the beautiful Colby campus to stroll along its tree-lined paths, or perhaps, visit its renowned art museum.
This cultural vibe overflows into the downtown, where visitors are offered access a wonderful food scene and myriad diversions when the stars come out. For the hungry, there is a wide array of food styles to choose from. Diners can enjoy something new every night or perhaps enjoy it all at once at our annual celebration of food. Taste of Waterville brings together all things tasty from the region for one yummy day.
Each summer, the Maine International Film Festival presents nearly 100 films in 10 days. Works represent the best of American and international independent cinema, with a spotlight on the innovation and creativity of New England's finest filmmakers.
For visitors with an ear for music, Waterville hosts the Atlantic Music Festival — a well respected organization whose mission is to cultivate originality, independence and innovation in the American musical performance arena.
Outdoor enthusiasts have nothing to worry about either; Waterville is at the heart of a burgeoning in-town outdoor mecca, with miles of hiking trails spread throughout the city. Check out the Quarry Road Trails, which double in the colder months as some of the finest in-town cross-country ski trails.
Visitor Resources: MidMaine Fun | Waterville Creates
---